1.Posting for the first time on os.me

With excitement fluttering in my heart and feeling a little nervous, I hit the publish button and lo! A message landed in my inbox '….and the whole world can see it….' It was a moment of immense thrill and contentment at the same time. A joy to behold. Holding my breath, I waited for the comments. And they started pouring in with affection, one after the other. It elated me as I read the messages full of acceptance. I was walking on air. It felt special on os.me that day. It reminded me of my birthday when I receive messages from midnight till the end of the day. All pleasant and lovely wishes. It was the same birthday wali feeling I experienced. No hate comments, no provoking, only affirmative thoughts and a warm welcome. And I was spellbound. I was here to stay. And this did not happen only for one day. I continued getting messages from the lovely community for the next many days just like you get those belated birthday wishes, giving you those tiny spikes of joy now and then. ….Wonderful! Isn't it. 
(image:robert-anderson-unsplash)
2.Your post gets a mention in the editorial section. How does that feel?

You are having some simple birthday celebrations at home, and then unexpectedly your mentor visits you. You are exhilarated at the surprise. It makes you feel special and grateful.  The simple celebrations now become truly memorable with cakes cookies, chocolates, and the big gift your mentor has brought for you. (That's another story that you are speculating what's inside the box and the kids are waiting to pounce on it)
(image:nikhita-singhal-unsplash)
3.Now if the post gets featured (I am in love with the green leaf)

It's like a  birthday bash in a lush green garden, all decked up for the celebrations. People arrive with gifts (oops forget to mention 'no presents' on the card). It's gala time. When your post gets featured, there is a rise in the number of views and comments. Its means more guest (views) and more gifts (comments)
(image:pexels-giftpunditscom)
4. Someone comments on your old post.

It's like somebody asking you "hey isn't your birthday on the 15th of this month…" and you are like, 'she knows my birthday, she remembers it? I never thought that she could recall my birthday…' You are pretty amazed at their memory; particularly if you are a person who rarely remember birthdays then it's a heartwarming moment, you feel touched, you feel noticed.  Discovering your old post is like your friend stumbling upon your date of birth in her old college diary.
(image:allef-vinicius-oe-unsplash)
5.Anticipating that one notification

(Aakhir tumhe aana hai, jara der lagegi.)
Now your much-loved person has still not commented on your post and you wait the entire day, and then a couple of days more. Your mind loitering around the inbox for that one notification; waiting for that special note. But the person has completely missed, to find your article. Just like your best friend forgetting your birthday. And that certainly makes you sad and a little worried too. But she is your bestie, she might be late at times to wish you, but she definitely knows, how to make you smile. So relax…. the notification will pop up any moment.
(image:caroline-hernandez-unsplash)
6. You appear in the 'featured authors' section.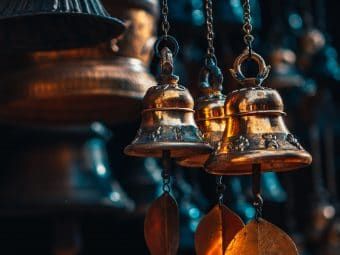 (I am still to experience this but I know how it will feel.)
Perched high up in the mountains, Is the beautiful serene Badrika ashram
I am hypnotically pulled towards Shri Hari's feet
There my guru plays the piano, especially for me today. 
It's the happy birthday tune…
In the temple, it's raining rose petals,
Amidst the bright hues of fairy lights.
Fellow devotees wishing from their hearts.
I sit there at the lord's feet basking in his glory.
Gazing at my master.
Is it not the best birthday celebration one can imagine?
(image:raimond-klavins unsplash)
7. And why that thank you?

Don't you give a return gift to the people who have graced your birthday party? It's a kind gesture you show towards their presence and for the gifts, they have brought for you.  So the same way when you reply back to the comments it's like, giving a return gift to the people who have spent time reading your post and thoughtfully wrote a comment for you. Appreciating them for their time by saying a simple thank you, is a way to express gratitude towards your readers. It's a return gift to them, after all, who doesn't like gifts?
🎉🎉🎈🎈🎂🎂🎉🎉🎈🎈🎂🎂🎉🎉🎈🎈🎂🎂
So do you want to feel this celebration blast, all through the year? Then what are you waiting for? Come on "Share your truth" on this amazing platform. This is the place where wonders happen.
featured image: (image:robert-anderson-unsplash)
---