"He who is contented is rich."
~ Lao Tzu
I am sure all of you have heard the famous dialogue of the film Deevar. Here is my version of the same:
Amitabh Bachchan: I have money, I have bank balance, I have bungalows named "Jalsa", "Janak", "Prateeksha", "Vatsa", I have a supremely talented (yet unemployed) son like Abhishek, I have acronyms associated with me like ABCL and KBC, I have done advertisements for products like cockroach infested chocolates, banians and balms, I have romanced women of same age, half my age and even one third of my age. What do you have?
Shashi Kapoor: I have 'enough'.
Amitabh is stunned by this answer. He is like, "Ma tak to theek tha. What the hell do you mean by 'enough'. "Bahut ho gaya (which literally means it's enough!!), thoda detail mein batao Shashi, bhai what do you mean."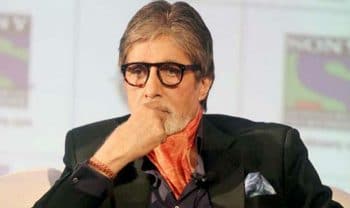 In the humdrum of this fast paced life, we don't realise when we need to stop and appreciate what we have, instead of having a constant urge to do more. Savour the sight you see, rather than wanting to see what is there on the other side of the mountain. Enjoy the main course for a while longer, than being in a hurry to try the dessert. And the dessert ends really fast and before we realise it, the next item served is the bill (a direct indication from the waiter that he would rather you move to the patli gali so he can serve the next customer). 
As a student, Raghu is not happy that he improved by 50% over his last score of 40 and got 60/100. He is still grumbling that Shiven scored more. His parents are no less. His mother is upset that Mitali, the next door neighbour, also scored more and now she has to deal with Mitali's mother, as they are out of sugar and need to borrow some. His father has a long cherished desire to see his son be number one in the class (from the top, i.e, as he has achieved the distinction from the bottom twice already!!). However hard Raghu will try, he will never get 'enough'
Kavita is never happy with her Facebook feed. She has tried selfies, food pics, nature pics, funny memes, comments on movies, etc. The responses are just not 'enough'. If there are enough views, then she is not happy with the likes. If there are enough likes, then she not happy with the no. of comments. If there are enough comments, then she is not happy with the no. of shares. If there are enough shares, then she is worried about what will she have to post next, to beat that post!! However much she tries, it's never 'enough'.
Rohan takes his job seriously. I mean really really seriously. He has had a great five year stint in Sales so far. Starting off as a fresher, not only has he got the best debutant and best sales person awards, he has got complements from his manager many times. But Rohan, as a typical sales guy, has an infinite hunger for more. He wants to go after the biggest account, increase revenue from the largest customer, not just his manager, he wants  recognition from the CEO, he is always setting new targets for himself. Whatever he does, he just feels that he has not done 'enough'.
Raj has had a sterling career as a movie star. With no background in the industry (full name is an unimpressive Raj Kulshreshta, so he uses just 'Raj' as his screen name and not been allowed use of 'Kapoor' or 'Kumar' surnames as they were legends and he is no where close to that. His astrologer also suggested he consider "Kapour" or "Kapur", but it was trashed as being too sleazy), he has achieved quiet a lot. As the lead actor, he charges 5 crore per movie. He has worked with major directors and production houses who have got him to romance many of the leading ladies in many hits. But Raj feels  he has not done 'enough'. If his last movie made 50 Crores, he wants next to be a 100 crore hit. If he gets a 100 crore hit, then he wants to make a hat-trick of 100 crore hits. If he gets hattrick of 100 crore hits, he is eyeing the Filmfare award. If he gets the Filmfare award, he will try and get the award for the best actor, best comedian and best villain, in the same year (hopefully for the same movie!). However well Raj does, he does not think he has done 'enough'.
"Most folks are about as happy as they make up their minds to be."
~ Abraham Lincoln
In every stage of life, every day, every moment, we need to know when 'enough is enough'. It does not have to be 'more than enough' .. EVER. Like when we are eating, we need to stop just short of burping (a natural sign to stop that we ignore at times). When we are running, we don't have to run a marathon every-time we step out in our running shoes – maybe a 5k, 2k or even a 500 meter run will give the right kind of joy. When are having guests over, its ok to have even a two course meal and simple items on the menu. We do not have to beat ourselves to death, preparing a seven course meal with everything being 'superr se bhi uparr' type.  Sometimes, we stretch so much that the guest also has to admit 'sab kuch itna accha bana hain, I don't know how to pick one and appreciate !). 
In terms of benchmark, I constantly set my benchmark just a notch higher than my previous effort. That's what I am conscious of and rest is all about getting the 'flow'. When in the 'flow', I might end up running 21k instead of the targeted 5k. When I am in the 'flow', I might end up writing a 2000 word article instead of a 500 word one (seems like I am talking about this article 🙁 ouch), but I cannot set a goal of writing a long article as a 'mandate' and try all kind of crazy stunts (get lots of quotes, crazy stories) to attain that goal. I might not realise it then, but I am making it a miserable experience for everyone. 
"Be happy for this moment. This moment is your life."
~ Omar Khayyam
The key message is 'know when to draw the line', know when you have to stop and say 'this is good enough'. Don't be in the zone of 'please all' ever. You cannot please everyone all the time. There will always be counter opinion for every opinion. There will always be critics when almost everyone is praising. There will always be people whom you disappoint, even when you made many others proud. And its not just about others, it's possible that you yourself will find faults in even your best work.  Of course, I am not saying that you should make only minimum effort or become ordinary. Stay above average, make sure you are improving over your previous effort, but just don't beat yourself to death every-time. Enjoy the finer moments of life, you live through the journey and not just yearn for the destination.
"A harvest of peace is produced from a seed of contentment." 
Proverb
---