क्या है ज़िन्दगी ?
एक घना जंगल, एक भटका मुसाफिर,
और उसका जंगल से पार होने का,
न खत्म होने वाला द्वंद,
क्या ये है जिंदगी ?
चंद ख्वाब – कुछ पुरे,
कुछ टूटे और बिखरे हुए,
पर पुरे सपनोंको नज़र अंदाज़ कर ,
टूटे ख्वाबोंको गले लगाके रोना,
क्या ये है जिंदगी?
हर घडी एक खोज,
कुछ पाने की दौड़,
पर क्या खोया और क्या है ढूंढना,
न जानते बस दौड़ते रहना
क्या ये है जिंदगी ?
चाहना कुछ, और करना कुछ,
दिल और जुबान का कोई मेल नहीं,
ऐसी घुटन में भी मुस्कराहट रखना,
क्या ये है जिंदगी ?
फिर आखिए थक के रुक जाना,
बाहर की हर चीज़ की व्यर्तता का यहसा करना,
और फिर आँख बंद कर, अपने अन्दर झांकना,
क्या ये है जिंदगी?
पर ओ कहते है,
ना कुछ खोया है, ना कुछ पाना है,
ना तुम अधूरे हो, न ये जहां,
जो है, जैसा है, पूरा है, एक ही है, हमेशा से,
ये जानने की राह पे चलने, का नाम है जिंदगी.
Om Shanti!
PS: Buddha says life is too ironic. It takes sadness to know what happiness is, noise to appreciate silence, and absence to value presence. So every incident (good or bad) is happening to make you more wise and to push you towards your ultimate destiny. So acceptance without resistance is the way out. Think about it.
Related Q&A
Question Regarding Self Realization.
Sri H
asked in Spiritual Awakening 4w ago
Jai Shri Hari!
Today I got an uncommon doubt which never arouse within me, I always thought I was capable of becoming more spiritual and Attain Mahadeva within this lifetime, but by looking back at myself I became more emotional and depressed 😔 than ever. (Sorry for this long question)
Can a normal person like me who is struggling to break the hardened tendencies of mind, who is indisciplined to practice meditation or sadhana, who is less mindful of his thoughts, speech and actions, who is controlled by the mind instead of making it listen to him, who is fallen under the trap of worldy pleasures, who is wasting his precious time, who forgets the wisdom received from his intellect and gets engaged in the guidance of his five senses, who is less compassionate or truthful (finds hard to follow all the virtues of a sadhak), who is bombarded with impure and negative thoughts, who is egoistic and overconfident, who often gets angry to small things, who has no spiritual experiences so far, who is less devotional, who finds it hard to surrender, who isn't even worthy to worship his isht, who isn't even capable of becoming a recipient of Divine's grace: Can become self realised within this lifetime?
I know it's never late but something inside really haunts me: What if 
Thank you.
Har Har Mahadev!
Neelam Om
replied 4w ago
Congratulations and I deeply respect your courage to accept your infirmities (I won't call them flaws) as nobody is flawless. It's only those who knows and accept them and start to work on each flaw step by step, one at a time can remove them and replace them with the positive one. That's what spiritual transformation is. Good news is that, there is no age limit to begin with. You can start anywhere and anytime. And of course, Mahadev is purely bhole, innocent. Why not, walk the path, see how Mahadev takes you. 
And don't worry about afflictions, if you desire this, then you must have the courage to remove them to walk towards light. All it takes your willingness. Have a happy journey!!
Hope this helps.
Jai Sri Hari 🙏
What is blue light on agna chakra during meditation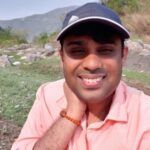 Pankaj Om
asked in Spiritual Awakening 1mo ago
During meditation, when I close my eyes I see blue light , like a halo, like a small circle on brow plexus.
What does it mean?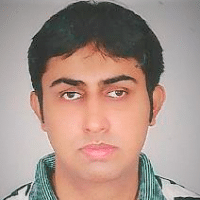 Varun Om
replied 1mo ago
It could be anything. The crucial thing is, it's a sign, a signal that you've been doing something right.
Countless experiences come during the journey of meditation. Light shows, vibration shows, energy dance, nectar and trans etc.
Feel free to enjoy it a bit if it seems pleasing, and then move on. Onto the next experience, to the next milestone.
The road is long
But its width is narrow
The seeker can rest
Enjoy the shade and fest
But relax not until it reaches
To the place where the road ends
Of the pleasures, wishes and endeavors.
Jai Sri Hari 🙏
Is cursing bad, and how do you deal with the urges to swear?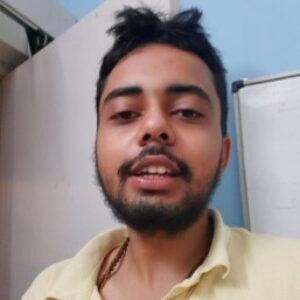 Shivansh
asked in Spiritual Awakening 4d ago
In my class 11th and 12th (whether due to my wish or not), i spent a lot of time with children who used to use a lot of explicit language. 
Now when i am alone, my mind throws a lot of curse words in my inner dialogue .
When i try to suppress it, then i feel very bad, since suppressing anything is never the answer.
So how should i better understand and overcome either my urge or my guilt.
Also what principles you follow in speaking strong language.
Mine used to be-
1) Never address any curse word to a person , but i can use it in sentences describing something.
Anu D
replied 4d ago
Oh S***
I better hide 🫣 
scriptures says that I am not even soul I am THAT.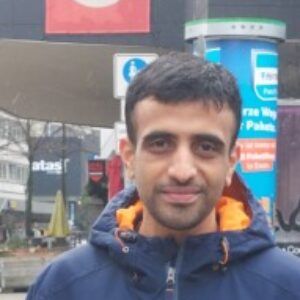 Sunil Om
asked in Spiritual Awakening 1mo ago
Jai Sri Hari, 
Dear devotees
In discourse, Swamiji said that,
1)Only one or two in a thousand years cross or reach the final stage/step. 
2)If buddha meditated for another 4 years he may seen God.
My question here is, when Swamiji says I am not a soul  I am "THAT",
what is "that"?
Is that mean parampurush, which Swamiji explains in bhagvad katha.?
Anu D
replied 1mo ago
That cannot be explained in words!🙃
Is Naam Japa effective, even without Meditation?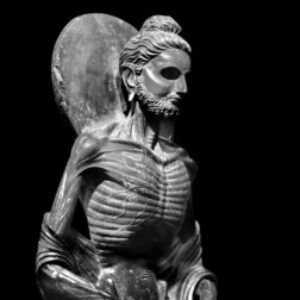 Manoja...
asked in Spiritual Awakening 1mo ago
See lots of people engaged in mechanical repetition of some or the other name of God. Personally think meditation is the the best or the only way to self realization. Please guide.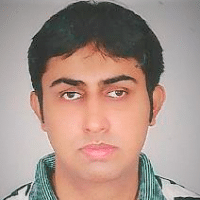 Varun Om
replied 1mo ago
I'd like to first quote my answer on somewhat similar question  – Does Japa without sadhana help get rid of tendencies of the mind:
Listen to this real life story of Kalavati – an unlettered woman who did chores like washing dishes/mopping while chanting a mantra given to her by her Guru, and attained quite higher state of consciousness, as told by Swamiji.

Swamiji knew her, conversed with her several times and blessed by her in poorva ashram (before renouncing).

She didn't know any sadhana; she didn't have the luxury to take time off from her duties to perform one anyway, as she had to make ends-meet for her family – consisting of four children of whom she was the only parent after death of her husband at a young age.
So just japa in your mind while doing other activities can be effective, as evident from above real-world tale.
If your mind is doing the japa and the body is doing the activity with some help from the mind, it's a good quality japa.
However, if the mind is thinking about million other things, delving on negative emotions like hatred/jealousy/lust, while the japa is going like an audio playback, there's hardly any quality IMO.
Therefore, mindfulness is the key for doing repeated chanting along with doing other chores, to gain benefit out of it.
To be able to keep your mind on one thought is meditation, and japa requires that you keep recalling a thought of your mantra. So, you're keeping your mind only on one thought with japa and hence, it's a form of meditation.
Jai Sri Hari 🙏
---