I must thank you like one would thank a mother.
After all, don't you accept me when everything else seems lost? The world is a frightening, maddening, deafening place. But you are comfort.
You are full and overflowing, with a belly full of words inked in black and words whispered between your walls. The window panes revel in the humdrum of conversations and silent calculations. Yes, you may drain me of my pennies, but would I not do so gladly?
I envy you, because you witness so many moments of joy. The smile on the boy's face when he finds the book he is been scouring the world for. The little surprises, the books that call out to you like a baby wanting to be held. The old books, already read and devoured, waving from their usual haunts at old friends. It's the tote bags and the signed postcards that sit on the counter, like souvenirs reminding one to visit again.
Dear bookstore, You hold similarities and multitudes and contradictions and solitudes. Forgotten words and mystical imaginations.
In many such ways, you are like me, a swarm of chaos clashing like the drunken waves fighting with the sheets of sand.
You holds words, so do I.
You pray for someone to understand you, So do I.
But in many ways, you and I are not the same.
Even with all the clashes, you hold still like the trunk of an ancient tree. You invite others to escape into you, and I look for ways to flee.
Perhaps you must gulp me once and make me one with the old, worn sheets and the colorful spines.
Maybe when I begin to speak like you, with a million words, but without a sound, I will have found all there is to know.
Until then, let me in once again.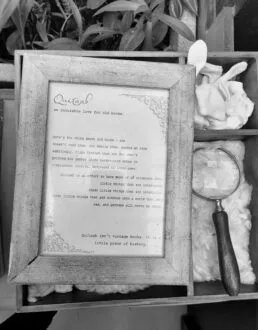 (The words and pictures arrived like an easily pleased muse at the Champaca bookstore, Bangalore)
---