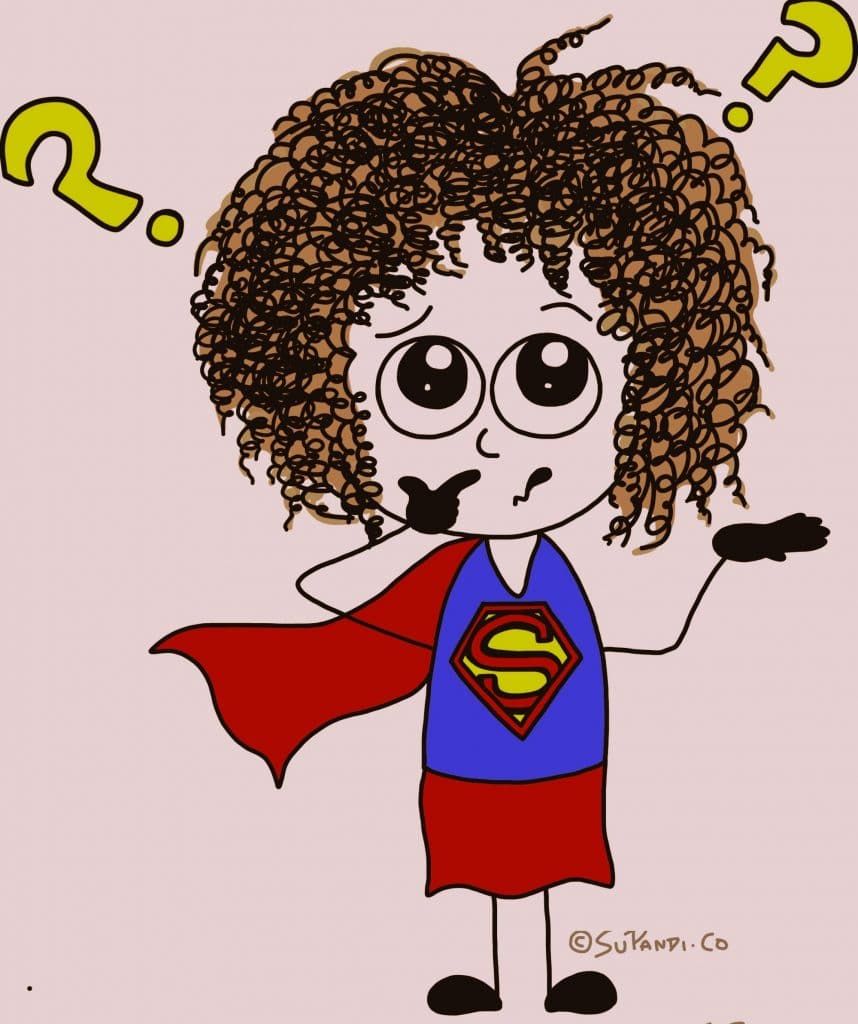 Routine. Though the word is one of the मौसीs (maternal aunt) of Monotony, yet it has the power to transform the lazy bums into a massive balls of activity. The only difference between a mediocre and an extraordinary mind is Discipline. It is the mother of a calm and productive mind.
But as my master always says, "Hardwork is not the only thing to succeed in life. It's doing it the right way." Just merely doing something day in and day out won't really result in anything big. It's about doing meaningful things with discipline that brings about the real change. Want to know more? Here directly from the Source! 
My road from a huge lazy bum to a productive superwoman is paved with 10 daily habits. Kindly allow me to share those. If even 1 of these habits help someone in being a fellow superman or superwoman, I shall rest in peace!
1) Sleep Early
The tone for an organised and balanced day starts at night. Precisely, the night before. If you wish to have a peaceful start of a productive day, a 6-8 hrs. quality sleep is non-negotiable. How to do that? Well, I have been a Night Owl since college and so, experientially, I can say that it can take a while for the  Night Owls to work this out. But hey! with resolve, everything is possible! I have been following my Guru, Om Swamiji, strictly for quite a time in order to inculcate this habit.
What do I do?

1)   Tuntuniyaa Patak Dijiye!

Drop that 'Ringing Stuff' and all other screens 1 hr. before you go to bed.

2)   Kahaani Time!

Read for an hour or at least 30 mins. before you go to bed.

3)   Sadhu Baba Ban Jaaiye!

Mediate for 10-15 mins. before sleeping (right where you sleep)

The best thing is to meditate before sleeping. The second best is reading. I usually combine both of these before I close my      teeny-tiny eyes.

4)   Haath Jod, Ankhon Mein Aansu Laa, Ghutno Pe Aa, Jholi Pheilaa Aur Bheekh Maang! (Ref, here.)

Pray before you sleep.

If you are an atheist, well, I won't really know what you should do for I am a believer. May be drop this altogether. But if you are a believer, always always always pray to your Guru or Isht before sleeping. Always. It can be a mantra, stuti, hymn, bollywood song or even a plain conversation. But make sure you connect to the One who is going to take care of your breath while you wander away in the dream world.

5)   Batti Bujhaao!

Fix a time as to when you will go to bed. Stick to it for 21 or 40 days and gradually, the body clock will adjust itself according to that. Before you know, your eyes will start closing automatically and a big yawn will terrify everyone around you as soon as the bed-time approaches.
2) Wake up Early
The internet is full of mystical and not-so-mystical benefits of waking up early. I will just share what difference it made in my life.
I have adopted this habit from The Ancient Science of Mantras by my Guru. If you don't have the book yet, pinch yourself twice on your arm as a wake-up call, especially if you are seeker for truth or a curious explorer. Find the book here! For those who have it, I am taking about the morning routine from the chapter, The Daily Duties of an Adept.
Right when I wake up, I meditate on the form of my Guru on my Crown Chakra, say a customised prayer and take 2 sips of water blowing His name into it.
Now, you don't need to follow this verbatim. Come on with your own way to connect with the Divine the first thing you do in the morning. Even in that half-sleep zombie state, if you train yourself to do this, gradually, this will increase the mindfulness exponentially. Plus, when we pray/meditate, we derive power and strength from the object of your meditation or prayer.
What do I do?

1)   Sonaa Kitna Sonaa Hai, Sone Jaisa Tera Mann!

Discover your own sleep cycle. Often, the rule of 90-minutes is cited for this. You can read about it here. I don't really know if it's scientific or merely a placebo. But following this process, I got to know that I need either 4 hrs. of sleep or 6 hrs. Adjusting the sleeping time thus helped me to wake up early and wake up fresh.

2)   Me-time!

With almost no humans around, the head becomes clear. The constant chirping of birds and the soothing breeze (and His thoughts!) are my only companion at that time. Solitude heals! Hear it from my Master, here. 🙂 

3)   Apne Bheetar ka OCD Jagaaiye!

Most of the successful people share this trait in common- they wake up really early. Since we have time to start the day in a no hurry or at least in a less hurry mode, there is time to plan the day in a organised way. And a proper strategy wins half the battle.

This is where I make my mandatory To-Do list. This one habit I had nurtured since school time. Back then, I did it as a compulsion. It aided my nearly perfectionist attitude. But with time, I realised that the habit directly increases my productivity as well as help my short-term memory as the tasks are written. I don't need to keep the garbage of this extra info in my mind.

4)   How's the Josh? High, sir!

A lot of works get completed by the day actually starts. This gives an immense boost to the self-esteem. Late riser are almost always running to catch the day precisely at a particular moment. Early risers walk gracefully and with dignity along with the day.  
3) Physical Workout
A healthy mind resides in a healthy body. And a healthy body shines in confidence. If you are physically fit, chances are high that there won't be a dearth of confidence in you.
As usual, here too, I follow my Guru's words. He says, "Workout to stay fit. No matter what your weight is, if you can climb the stairs without gasping for breath (that is, if you are active within), you just need to workout to stay fit. No matter what people say.  If, however, this activity tires you down, then you definitely need to work on your weight."  
Being a sportsperson and a cadet back in school and college, stamina has never been a problem. Gasping for breath has never been an issue. And so, my workout, as per my Guru's advice, is mostly focussed on strength and overall fitness. He advocates a strong core and structure over a zero figure and a chiselled body. And that is what my fitness routine aims at. My inspiration, here, is my Guru. I keep up with my workout routine because He is a fitness enthusiast.
So, for me, it's not a matter of my will. It is more a matter of following Guru Aagya (Guru's command).
What I do do is?

1)   Mera Joota hai Gym-aani!

Keep your workout shoes and outfit right in front of you. It will motivate you to get and and be done with it.

2)   Lakshya ko Har Haal Mein Paana Hai!

Take up some challenge that kicks your adrenaline. Find some inspiration. The mind loves challenge.

3)  Aunty ji! Aunty ji! Get Up and Dance! 

It can be any physical exercise. Swimming, cycling, dancing, running or even an outdoor sport that you like. You need not hit the gym if you don't want.  
4) Mental Workout
I will keep it short. Meditate. It will do wonders. Here is an insightful video for the reference.
What do I do?

1)   Mera Kaali Kamli wala Baba- Black Lotus App!

I use Black Lotus App to fuel my mind up. Trust me, you don't need to do anything. You just gotta download the app and bring your lazy bum to the meditative posture and relax. Everything else will be done by the super efficient BL Team. Check the amazing app out, here!

2) Ram se Badaa Ram ka Naam!

Apart from meditation, I also spend some time in chanting. Black Lotus can help you with this, too. There are many wonderful and soothing mantras which you can chant along. Moreover, the mantras are in the voice of an enlightened being so that adds up to the energy.
Phew! The little girl is tired😰. The next 6 steps will be shared tomorrow. 🙂 Keep smiling and stay super productive. Swamiji loves productivity! 
Love and Peace!
Jai Shri Hari-Ma! 
---