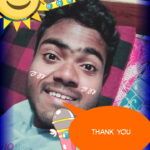 I am really thankful to ' a kind soul' who has gifted me an annual membership. It will really help me in learning and practicing the art of writing. I want to know more about this spiritual community and Swamiji. So thank you.
Intilaly I was late to see the email from os.me that someone has gifted me an annual membership.
As I was late to check my emails , I discovered that it was two kind persons already gifted me this membership. I am overwhelmed to see these emails first in the morning.
I accepted the membership and signed up. Then I tried to reply back every well wishers in my first post. I am really happy to getting such kind words in the comments.
I received one excess annual membership gift from Anu mam. I will share this membership with another person who will value it.
I will write and read regularly to enrich myself with such love and blessings.
Little bit of support and word of encouragement has given me immense enthusiasm to write for good. 
I am bit lonely staying away from home. But now I am feeling the power of community. 
You all are inspiration to me. Thank you.
……
Jai sri krishna
Jai Guru deva
Namo parvati pate har har mahadev
---