A pretty girl full of love,
who tenderly stole our heart.
She is the shining diamond, in mamma's hand,
And papa's princess from fairyland.
But the luckiest are we, to find her,
to read her words, filled with nectar.
Wishing her today sunshine and happiness,
May she grow better and better under his holiness.
The warmest and cutest little girl whom I know.
Wishing you a very Happy Birthday Dearest Hemanya.
🎉🎉🎉🎉🎉🎉🎉🎉🎉🎉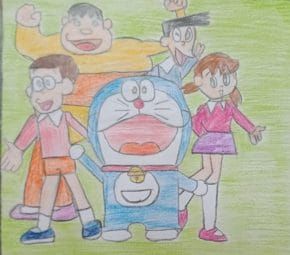 Happy birthday Hemanya Didi- love from Samridh.
🎊🎊🎊🎊🎊🎊🎊🎊🎊🎊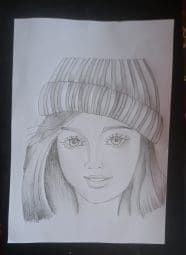 Wishing you a wonderful birthday with a lot of lovely surprises
May life shower on you happiness and success
And may all your wishes come true
Happy birthday Hemanya
Keep smiling.
…Love Nashita.
🎈🎈🎈🎈🎈🎈🎈🎈🎈🎈
And the Konkani song (translated) without which our birthdays are always incomplete
Today is your birthday,
Sweet sweet day.
All the children came running,
Happy and gay.
Filling in our heart is love for you ….
And a very Happy Birthday
we want to wish you..
💕💕💕💕💕💕💕💕💕
Enjoy your day Dear🎂🎂🎂🎂.
🎁🎁🎁🎁🎁🎁
Images: by Nashita and Samridh
---