Anger, jealousy, complaints, resentment, expectations, and mistrust – an ordinary life revolves around these.
This happens because most of our life is spent practicing untruth.
Whatever the reason is – our company, situation, or nature, we are primarily used to using untruth in our speech and conduct. This untruth keeps the person in constant confusion.
Self-observation leads to the awakening of understanding in life, due to which the practice of untruth is automatically left.
Understanding oneself becomes a means of understanding not only others but also life itself.
To be able to see and understand what is as it is.
Being free from all insistence, prejudice, and your so-called knowledge, being able to experience a person, an idea, and a situation takes you closer to the truth.
Seeing the problem clearly becomes the way to a permanent solution, but this is possible only when the person searches for the truth.
Only the person who is in the company of truth can be stable and neutral.
To be free from untruth, to live a life of totality and coordination is to live the truth.
Related Q&A
If you could change one thing about the world, what would it be?
The change can be anything! 
Mine is; being a hardcore sweet tooth, I would like to change the direct proportionality between eating sweets and gaining weight 🤣
What's yours!?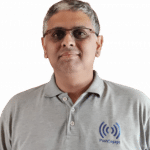 Ravi T
replied 5mo ago
If possible I would like each of us to have one experience, where we experience the interconnectedness between all of us, and divine/nature.
That would make all of us more mindful of our actions, and hopefully create a increased desire to realize oneself/ see God. 

Jai Sri Hari!
How to wake up early to focus on spiritual practices?
Jai Shri Hari!
1. How to prepare my mind and body for a deep sleep and wake up energetic the next day?
2. How to reduce the sleeping hours to focus more on spiritual practices?
3. How to wake up early without using an alarm when you have slept late due to some unavoidable circumstances (like had a heavy dinner or used digital gadgets at the late night)?
4. How to make it a consistent habit?
Thanks.
Har Har Mahadev!
Edit: As I am not a premium member, I am very sorry that I can't read your answers in the comments. So, please I request you to answer in the reply section. Thank you.
Can anyone give me the answers written in the comment section?
Deepa
replied 1mo ago
😊 I think they are good questions btw
1. Take yourself to a sweet place emotionally before going to sleep. Think of your Ishta with immense love. 
2. I think this is a mind question. Our body takes the amount of sleep it needs. But mind always tells stories about time we are sleeping. You want a well rested body to function, right!? 
3. Decide that you want to do it. Then just do it.
4. Just do it . One day at a time till it becomes a habit.
What is the Zoom Link for Write to Mindfulness workshop?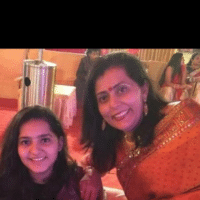 meeraom
replied 2w ago
Best wishes for a successful work shop Medha.
what are the quotes that changed you for good?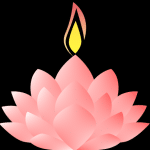 Sri Devi
replied 10mo ago
Tat Tvam Ayi - It means You're That Mother! 
That quote is actually three names from the Lalita Sahasranamam (Names 425-426-427 and 907). It's a reference to the Divine Mother. Whenever I read or chant that, my eyes well up. And, I instantly feel the presence of Devi in me. It feels so magical that it almost reformed my life. Why? I don't know! 🙃 Perhaps, it reminds me of Devi's generous shower of Grace on me?! 🤔
Do you play Wordle (daily word game)?
It is not related to spirituality but the game is simple yet so awesome, I HAVE to ask my osdotme family 😀 .  It is getting viral but if you haven't tried it, try here: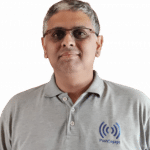 Ravi T
replied 10mo ago
Yes, I play it almost every day.
And here is an article, which shares the first word guesses which can get you to answer faster.
https://theconversation.com/amp/want-to-master-wordle-heres-the-best-strategy-for-your-first-guess-176325
ps: And it became popular so quickly that New York Times acquired them and now it is available at -https://www.nytimes.com/games/wordle/index.html 
---