I dedicate this win to the women who are undergoing some pain in life. It was not a competition for me, it was a women competing with her own self. She want to see how much merit she holds in herself. Winning and losing was never on my mind. After facing so many failures in life intellectually, professionally and spiritually. Blessed with so many talents in this being of God.. always worked hard and served with love and working hard means extremely hard..Facing failures one after the other. As life was adamant in thrashing my all efforts but each time I fail  I gather myself and rise in spirit but again I find failure kissing on my gentle heart.
And where for all the hard work I did, instead of being rewarded with appreciation I was thrown with treatment which is demeaning in a manner. And for my efforts, credit was enjoyed by others, leaving me feeling unappreciated and dejected. Certainly which hurts the efforts I put. My heart will get cushion inside and would not share it with anyone. Pity of this makes me feel bad for days. Where I worked with all my abilities and the best ways and the things I don't even know, served the best results. But still, no appreciation was slapped on my face. I faced all with great spirit but somewhere in heart I felt dejected. I muster courage and move ahead. With faith in heart, I know God is with me. One day life will smile for me too.
So, while recovering from all the burns in life and going through lot of positive changes in my being with grace of beloved Swami ji. I could happily come out of this dark period of my life. We all go through some darkness, if we hold faith deep in heart, things will definitely change in life. This is the reason behind my participation in the challenge. I was not looking for the prize or the win. I want to win because I want to see how much merit is there in me. To encourage myself and instill belief in my own abilities. The challenge came at the right time and I participated to build my own self. That proved a blessing to me. Thank you os.me team for the challenge.
I would take this opportunity to extend special thanks to the os.me family for actively encouraging and appreciating each and every post of mine in the challenge. The positive comments have greatly helped me in bring out the best in me. And I would like to Thank Veer Saini, Dipali Patnaik and Majula P. Badiger for their kind appreciation. It has really infused confidence in me. Thank you so much.
Jai Sri Hari 🙏
Love💗
~Neelam Om
Related Q&A
What's your most embarrassing moment in school or college?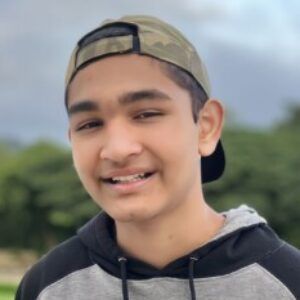 Rishi S
asked in Personal Crisis 9mo ago
This is a fun question to help you open up:
What's your most embarrassing moment in school or college?
My Answer:
My most embarrassing moment in school was the time I thought I won a race, but I didn't. This was back in fourth or fifth grade, but I still remember it vividly. We had a confusing race course set up, and the whole class was racing through it. I was running with a friend, and we quickly overtook everyone else. Then, we were faced with a puzzling turn – should we take it or not? We chose not to and ran as fast as we could – in the wrong direction! So we thought we reached the finish line and took a seat smugly before realizing that everyone had ran in the right direction, and we were now well behind everyone else.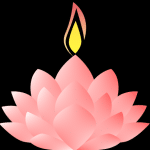 Sri Devi
replied 9mo ago
Let Momma bird answer this for you, my dear son! 😊
This was in my college first year. I had prepared for an inter-college Music Fest. My team and I had practiced amazingly well for months.
On the event day, I landed up on the stage and suddenly got gripped by stage fright. When I struggled to overcome it, I saw my father in the first-row seating. This event was purely for the students. So, I had no idea what my father was doing there. He, a music nut, probably wanted to see me sing and somehow got there. But, I got confused and panicked. 
I stood for a while on stage without singing. Then, when my teammates prodded, I sang out of pitch in fear, and the whole thing was a mess. 
That day, I made a fool of myself in front of hundreds of students from about 30 colleges. Not just that, I single-handedly ensured that my college got disqualified from the event.
When I returned to my college, I went from being a star singer to someone who made everyone angry! Plus, I had to walk around with this embarrassment until completion of my college. 
Why just school or college, it was perhaps the most embarrassing moment of my life so far. 🤦🏻‍♀️🙃
Need help in reading Hanuman Bahuk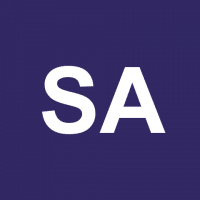 Saurav A
asked in Personal Crisis 12mo ago
My wife is suffering from a rare disease and I have started reading Hanuman Bahuk for her. Since I don't understand sanskrit, I feel like I am just speaking the words like a parrot and there is no devotion coming out. The book that I have has Hindi translation as well. Can I read the hindi translation instead of reading sanskrit shlokas. Or is it effective only when we read in sanskrit.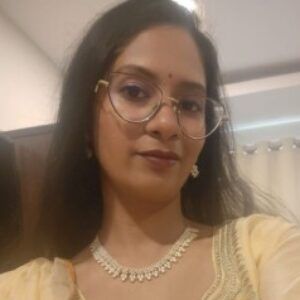 Suguna
replied 12mo ago
https://www.ramcharit.in › हनुमा...
हनुमान बाहुक पाठ हिंदी अर्थ सहित | Hanuman Bahuk Benefits Vidhi Bhavarth
Just found it on chrome. 
I am very sorry to hear about your wife Saurav ji...please hold on to hope! Read out the meaning too after the shloka, maybe that way she can understand the shlok being recited. And if Hanuman Bahuk is difficult, why don't you recite Hanuman Chalisa 7 times? (Jo sat baar paath kar koi, chhuthi bandi Maha such hoi!) Every shloka of Hanuman Chalisa is a mahamantra, that is what Neeb Karori Baba used to say! Hanuman Chalisa did wonders for me. Sankat Kate mite har peera, jo sumire hanuman bal beera!
https://youtu.be/hVzM8gj8-68  👈and check this YouTube video as well...like a beautiful satsang, you can play it for your wife om a speaker or something...its so beautiful!
And in case your faith is dangling Saurav ji, here is this video.. https://youtu.be/1aCQAClNINw watch it! How Hanuman ji saved a person... this YouTube channel of 'Secret Mysteries' is replete with experiences of people who who came out of the darkest of situations by grace of our Shri Hanuman! Nothing is impossible by his grace..and I strongly believe that!
https://youtu.be/x0GlcOJbZ3o and this is the video where we can recite Hanuman Chalisa with Swamiji's voice! The beginning shlok hasn't been recorded...but the major part is! 
With bhakti, things happen and with Hanumanji, impossible happens! Hanumanji represents impeccable bhakti, he was a devotee of Shri Ram!
Jai Shri Ram! Jai Hanuman!😁😁🌷
Rajeev...
asked in Personal Crisis 1 year ago
Are our present sufferings due to our past life karmas?If  yes,then how to dissolve our past life karmas?Is there any sadhna or mantra which can help us dissolve them fast?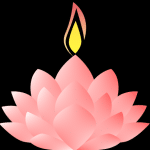 Sri Devi
replied 1 year ago
Interestingly, my mind works the opposite of what Anu (Anew) said! 😊 It's amazing to see how we're all different and unique in our own ways. And, what works for one doesn't work for another. 
I keep struggling with my situation. The moment I label it as past life Karma, my mind becomes ready to accept it and deal with it better.
Thanks to Swami's guidance, I actually know my past life. During that experience, I noted that my sufferings were indeed due to past life Karma! The scriptures are all speaking the fact in that matter.
The biggest method to dissolve past life Karma is chanting the Divine's name (mantra chanting). Additionally, social service alongside being compassionate to others works magic too.
Most Sadhana (that Swami has written about) is done to dissolve past life Karma as well. 
How do you handle low confidence, self esteem or worthlessness?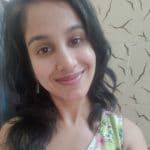 Aparna S
asked in Personal Crisis 4mo ago
Do you people have these feelings? I know meditation helps dealing with them better, but are there any other techniques you use to get past that sulking phase? How much do affirmations work?
A
replied 4mo ago
Hi Aparna, You are right in stating that meditation can definitely help. However, more than just sitting in meditation I find that when it comes to confronting the issues of negative self talk or low self esteem, it is essential to cultivate the quality of meditativeness in our daily lives.
 I too have suffered from low self-esteem and almost a constant state of general anxiety for almost 12 continuous years, so I feel like I know a little bit about  what it is like to go through this. I am also happy to say that the techniques I am sharing here hugely helped me overcome these challenges. It consists of just two steps. As with anything else in life, it won't be a quick fix, it took a hell of a lot of commitment from me but it definitely helped me, thats why Im sharing it here and It is my wish that it also benefits you. These two steps can be combined or integrated easily with other practices like sitting meditation, mantra chanting, yoga etc.
Step #1 : BECOME MORE PRESENT
Humans are unique in that we seem to have a relationship with ourselves. A bird or a tree or any other animal on Earth doesn't have a relationship with itself like we do. For example, even the most hideous looking dog wouldn't face a self-esteem issue. Animals are integrated creatures by default and they don't create a a secondary, mind-created ' Self Image '.  Once created,  we always walk with a mental projection of " a me" and we then end up having a relationship with that image!  And, often times we don't like what we see in that image. That "image-self", we may often be in conflict with it. This is what low self esteem is all about. Most of the time, we simply take for granted without question the negative self talk generated within our minds and we don't even see the fact that one part of ourselves is pitted against another and that we are in a relationship with ourselves. Are we one or two?? Taking back control over your thoughts is the first step towards reclaiming control over your life. A good practice towards this is to bring your attention into the present moment as frequently as possible. The mind-created image of yourself or your Ego is incompatible with the present moment. If you notice, the Ego is always concerned with only two things: 1. keeping the past alive and 2. projecting fears/hopeful dreams about the future, because without them who are you?? Bringing your awareness to the present moment can break the vice like grip of the Ego. 
STEP#2: ANCHOR YOURSELF IN THE NOW
So how do you bring your awareness to the now powerfully? One exercise I used to do and still do is to periodically bring my attention to my hands or feet and feel my hands/feet from within. I personally connected with this better than watching my breath. Try it, can you simply focus all your attention on your hands or feet? Doesn't have to be a huge undertaking, just for a few seconds or a min or two is what Im talking about.  Bring your awareness to how it feels from the inside. You may experience the pulsing of life, it may feel like a buzzing or a tingling sensation. Become really alive to these sensations with all of your attention. Like I said, just for a few seconds or a min, but for those few moments do it with the full intensity of your awareness. Do this multiple times during the course of your day. This exercise will help you to temporarily break free from the grip of the cycle of thoughts coursing through your mind and will introduce a little meditativeness into your daily life. You can do this anywhere and at any time. The more you do it the more you will start to slowly become powerfully aware of the passing of different thoughts in your mind and you will begin to realize that you are not the thinker but the one who is witnessing the thought stream. Becoming a witness to your thoughts will hugely weaken the control the mind has over you and this will be reflected in you starting to develop a lighter attitude towards things that once used to stress you to no end. 
Even if it doesn't eliminate the problem altogether, having even a tiny bit of respite is a huge relief nevertheless! 🙂 
Hope this helps 🙂
How do we not allow things to stress us? What's your method?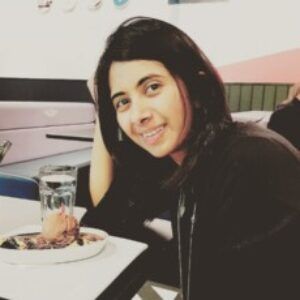 Komal Om
asked in Personal Crisis 11mo ago
It is very rare to get through a single day without coming across at least one stressed person.
So, as you've opened the question, let me ask you:
Have you developed a mechanism or your own method to deal with stress? 
It could be anything: Thinking of a joke, meditating, thinking of God or just shifting your mindset.
Personally, I try to shift my focus or act on the matter, so that I choose peace of mind.
What about you:
How do you not allow things to stress you?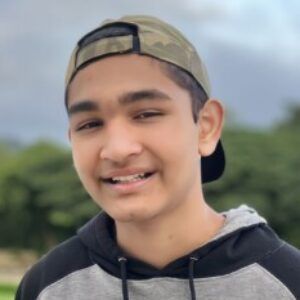 Rishi S
replied 11mo ago
Hi Komal. Great question.
I used to have major stress problems. This included getting sick on many occasions when I was stressed out over something (I've gotten out of one or two annoying school plays and boring events that way, but trust me, it's not worth it). Couple things I've done:
1. Preventive measures: Why do we even get stressed? Primarily because we haven't planned out anything or because we've overplanned. The key is hitting the right balance, making sure that we are ready to do whatever we have to, on schedule for any projects, etc, but not planning every fine detail. That way, we're fine even if things don't go exactly to plan.
2. Release: Releasing stress is important because we can't anticipate everything. There will be problems, and during those times, releasing stress by means of physical activity (sports especially) or reading (especially engaging books that will pull you away from your problems). Anything that will relax your mind or release some aggression is great.
---