Push ups and Push Downs
Last month, I successfully completed my 31*31 challenge. Doing 31 push-ups for 31 days was not an easy challenge, as I don't do push-ups regularly. But after 3-4 days of the challenge, it was fine. And as they say, once you are in the 'flow', it gets easier.
However, the day after that was tough. On that Saturday, when I woke up and had to make the exercise plan for the day I had not configured anything, for a change, and there was a strange 'vacuum' in my mind. That is when I felt the need to write about this issue. We are aware of how we should not get bogged down by failures, how we should get up, dust off, and try again. But what about victory? How does one motivate oneself to rise again for another battle?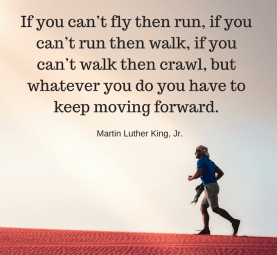 Saturday happened to be an off day for running also. I was thinking of doing a 30K run but was in two minds as I had not had enough sleep. I typically listen to a book on Audible while running and it was only the previous night that I had completed an awesomely cool book, Moonwalking with Einstein by Joshua Foer. So I did not have either a book to look forward to or a run/walk.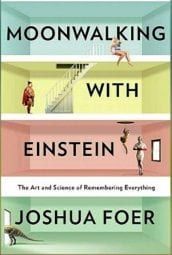 Then, I got the below message from my running group and it made me think, how important it is every morning, to get that thrust, that push, that urge, to just move forward.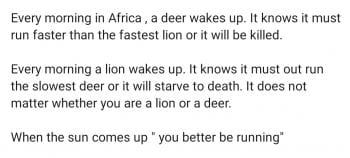 One of the biggest fallouts of the lockdown and the intense Work From Home (WFH) rule has been that it has taken away a key factor, the whole need to get ready and leave for work. And when that momentum is gone, it's difficult to make that critical 'start' in the morning.
My mind raced back to the year 2011 and MS Dhoni. On the morning of Apr 3, 2011, we woke up to a bright morning. With the victory of the Indian cricket team over Sri Lanka in the final of the ICC Cricket World Cup previous night still fresh in my mind, I was wondering, the first question on Dhoni's mind would have been: What next?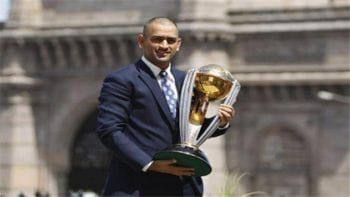 As we all know, he not only continued playing but also led India's unsuccessful but strong attempt to defend the cup again in 2015, in Australia. Dhoni has also been the captain in IPL for Chennai Super Kings, one of the strongest teams. As we look forward to a revised IPL being played later this month in the UAE, along with Mumbai Indians, its the Chennai Super Kings who feature in the list of favourites, once again. What do Dhoni and his team do, to stay motivated, match after match, year after year, to stay hungry, and be equally determined to win the championship every 12 months?
In the Corporate world Goal and Objectives setting is a very important activity. It clearly defines with clear milestones, on whats the expectation from the individual and the manager in every role. It helps set expectations right. More importantly, it helps everyone PLAN ones day/week/month and quarter.
It's equally important that we have some goals and objectives for ourselves in personal life. While the long term goals (like want to do an MBA, start one's own business, become a CXO by so-and-so date) are easier to set, it's the short-term goals that are more difficult, as there is no clear precedent. There is not much pressure and, more importantly, there is not a major reward associated with these targets.
How many kilometres to run today? How many reps of an exercise to do tomorrow? How many sales call to make the next day? How many pages of the book to write on Friday? What to cook for Dinner? These all 'micro' goals can be an irritant and if our mindset is not right, it can be really challenging, even for successful and smart people.
"Really successful people feel the same lack of motivation as everyone else. The difference is that they still find a way to show up despite the feelings of boredom." ~ James Clear
What will decide on your ability to plan better, is the 'mindset'. Having a 'growth mindset' and being constantly 'aware' on the need to be ready for the next plan can really help us make incremental improvements in our task, apart from goal setting. As Carol Dweck, the famous author of the book Mindset shares in her book: Mindset change is not about picking up a few pointers here and there. It's about seeing things in a new way. When people…change to a growth mindset, they change from a judge-and-be-judged framework to a learn-and-help-learn framework. Their commitment is to grow, and growth takes plenty of time, effort, and mutual support."
Again, if I look at the example of cricket, many of the successful run chases have been crafted by teams when they handled the target 'one-session-at-a-time'. Breaking up the target of say 400 runs across 6 sessions of Test cricket is lot easier than being daunted by the goal 'one of largest chases in history'. The bowling team, on the other hand, in the same match, looks at how they can target 1 or 2 wickets in a session as a minimum goal/objective, instead of trying to get all the 10 wickets in a session .
Journaling or maintaining a diary is another great way to help build these short-term goals or targets. One can make note of the incremental goal/targets for the next day in the diary the previous night and make the assessment of the same regularly to track progress.
Talking to one or two close friends who know you well is another great way to 'firm up' your ideas. Broadcasting a tough goal to a limited audience on social media is another way that I find effective. "Now that I have said it, I will have to do it", sort of, making it an ego issue, works for me.
Yeah, some of this might take away the 'fun' element from an activity, but then the 'thrill' of achieving the goal, will give you satisfaction and joy, like no other !!!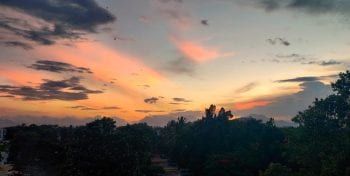 ---