When life seems hard  
and dark clouds hover,
you are my safe heaven.
Your golden lotus feet, my refuge.
The compassionate eyes, the merciful hands
Caring, just like a mother would do.
🌼🌼🌼🌼
This bond indeed, not of one lifetime
when Divine sent you on earth,
I must have begged to send me, too.
🌼🌼🌼🌼
The soul finds quietude, in your words,
worries melt.
Your tranquil look I adore
 like Shiva in deep Samadhi.
🌼🌼🌼🌼
You took me closer to the Divine
held my hand, in shaky times.
Never leave me alone; I plead
not merely by my side,
but stay in my heart deep.
🌼🌼🌼🌼
To pray to a human form looked impossible
but here I am drown in devotion.
To trust someone was not my part
But here I am trusting.
🌼🌼🌼🌼
In each moment of life, I find you
In holy books, you reside.
The chirping birds, the blooming flowers
the melodic waves, the twinkling stars
the music playing in my ears.
Is all you.
🌼🌼🌼🌼
How can I just mention one
When there are infinite reasons for loving you.
🌼🌼🌼🌼
🌺🌺🌺🌺Om Guruve Namah🌺🌺🌺🌺
Related Q&A
What is the meaning of yogah karmasu kaushalam?
Hello everyone, Is this correct that 'Yogah karmasu kaushalam (योगा कर्मसु कौशालम्)' is a Sanskrit phrase that means "from action, [good] karma results"? It is often cited to imply that karma or the consequences of an action will come from one's intent and not from an outside force. Can anyone share the deeper meaning of 'yogah karmasu kaushalam' or elaborate in detail? Thank you in advance.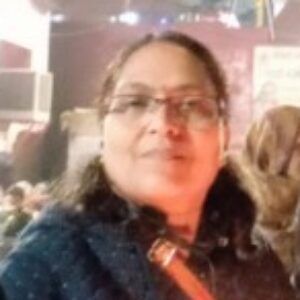 Dr. Va...
replied 5mo ago
Its the sign of a true karmayogi. Single pointed concentration or focus and dedication to action without expectation of the results or fruits  is the yoga. That means excellence in action is yoga. As one is focussing only on the action and not the results, the mind doesnt get anxious or distracted....that is the yoga ( mind without distractions.)
Who composed/wrote/written the gayatri mantra?
Dear Friends, is this information correct about the Gayatri Mantra? Please elaborate if you know something different and please also share the source link so that I can read more about it - The Gayatri mantra was written by Rishi Vishvamitra in his book called Bṛhadāraṇyakopaniṣad (Brahma's Great Secret) about 5000 years ago.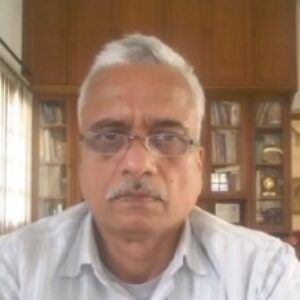 Anup v B
replied 5mo ago
The mantra is attributed to the much revered sage Vishwamitra, who is also considered the author of Mandala 3 of Rig Veda
Does mantra Japa affect Karma?
A
replied 10mo ago
Hi Anirudh,
I totally get it and this is indeed a long process. However, I can assure you that the very fact that you are preoccupied with thoughts that you haven't yet attained your inner self means that you have already burnt through vast karmic reservoirs! To quote Sri Yogananda " it takes very very VERY GOOD KARMA to even want to know god ". So my dear friend you are closer to your liberation than what you may be aware of, so pls take heart in this, you are doing great as is! 
Coming to your statement "I was wondering if Japa has impact on Karma..and seems like it does, though not sure of the exact relationship"...I would ask you one question: Do you chant your mantra like it were a spiritual tool you implement or do you have a relationship with your mantra? In my experience, getting to know a mantra is very much like the process of courtship. At the first stage of your relationship, you ask someone out on a date and then you try to prove to the other person that you are sincere in your intentions and that you deeply care for them and make them your highest priority right? At this point the other person is still evaluating you and hasn't yet decided to invest their energy in you. Only after a period of proving your love and commitment does the other person finally yield and they start to get invested in you. 
All the sadhana part of mantra japa is like the first stage of a courtship where you are trying to convince the mantra that you are someone that it should invest in. At one stage, the mantra starts to reciprocate your love and in turn starts to get invested in you! I can say from my personal experience this happens. When your mantra starts to reciprocate your love, your connection with the mantra goes to a whole new level, and you start to relate to your mantra like you would with a person you absolutely adore. Even once two partners are invested in each other, the relationship hasn't reached the climax yet. Only once you are married does your relationship reach fruition right? Same way only once you and your mantra merge into one where there is no separation between you and your mantra will you attain final liberation.
So, I would say do continue with your Japa, dont lose heart, keep going and you will succeed.
How do you look at Gurudeva? As God or as Guru?
Do you see Him as Shri Hari or Maa? Or do you worship Him separately as your Guru? 
Are the existences of Shri Hari/Maa and Gurudeva different for you?
➡️If Yes, then how do you deal with the duality of their existences?
➡️If No, then can you share and elaborate your feelings regarding this?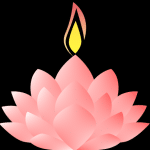 Sri Devi
replied 1 year ago
You've asked a beautiful question that made me think! Thanks for asking the same.
Even though Swami also functions as my Guru, I don't perceive him as my Guru. For me,
Swami in the physical body: 

He is Shiva - The Yoga Yogeshvar!
He is an instrument of Devi, the Divine Mother.
Like all physical bodies, his body has limitations. 
He too experiences aches and pains like all of us. So, I feel care and concern for him.
Swami in functioning:

He is Hari - The Raja Rajeshvar!
He alleviates our sufferings and protects us, like Hari.
His love for the world is unconditional and pure, like Vishnu.
Swami in essence: 

Is the Formless Divine Energy, which is beyond names and forms.
I refer to that as Devi or Om, which is what Swami truly is.
What is your say on worshiping or doing pooja of small idol or Statue of God at home ?
Hi,

I hear this saying- not sure maybe it is more common say in south India. 
Anyhow my question goes like this:- 
Instead of keeping big glass photos of many gods, I want to buy a small Idol or Statue of Devi (Sringeri Sri Sharadamba, Maa Kali, or Sri Annapoorneshwari - yet to decide) but my mother says idol or statue we can not keep it at home only allowed to place it in the temple !

reason 1. offering prasad to god statue every day without fail. 
reason 2. my family cook nonvegetarian food at home.
What's your opinion on this? 
Om Narayani Namostute. 
Thank you. 
regards:
Keerthi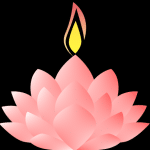 Sri Devi
replied 1 year ago
I'm from South India, and I can relate to what you've asked. In my view, not having idols at home is just a superstition.
Our home is also a temple, and our altar is also a Garbha Griha. Therefore, Swami recommends that we stop cluttering our altar. Instead, he advises that we have just one or two images/idols of the Divine at our place of worship. 
Following the same, throughout his Sadhana, Swami had only one idol of Vishnu with him.
This is the only idol I have had at my altar for quite a while now... She is my Divine, friend, father, mother, family, and everything... https://www.amazon.in/Kartique-Bronze-Standing-Sherawali-Navratra/dp/B08BYF442H/
Also, I've been a vegetarian all my life, but I'm jotting down what Swami said about non-vegetarian food. Non-vegetarian food is your personal preference, and it has nothing to do with your spiritual life or your relationship with the Divine. The only time non-vegetarian food isn't allowed is during specific Sadhana (like Gayatri Sadhana). 
I hope that helps. My love to you.
AUTHOR DETAILS
Goa, India
What can't you learn if you pay attention? If you are ready to absorb and understand. What can't you learn if you are mindful? If you concentrate and give time to… Why will you not win in times of stress and trouble? If you believe; and be ready to tackle. Break free all the tangles. Bliss is hiding behind the troubles.
---