"I don't run away from a challenge because I am afraid. Instead, I run toward it because the only way to escape fear is to trample it beneath your feet." 
—Nadia Comaneci, gold-medal gymnast
On July 23, 2021, the Tokyo 2020 Olympics, finally, went underway. An endless debate of 'will-they'-'won't they', that started way back in March 2020 continued even a day before the inauguration, these games are set to become 'historic' for many reasons.
The Olympics always evoke a lot of passion and emotion. The extreme level of competitiveness seen among the thousands of athletes from 200 plus countries, cannot be matched by even the world championships in any sport. It would have been a gross injustice to the athletes and the sportspersons, if the event had been cancelled, after an extra year of waiting for the quadrennial event.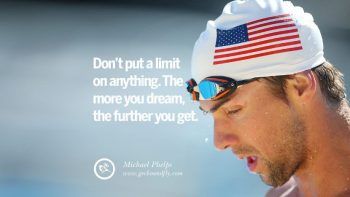 As the games kicked off and results of initial events started coming in, the challenges posed by CoVid were soon forgotten. While quite a few athletes and officials were tested positive on arrival into Tokyo, there were more cases discovered during the regular testing at the games village. There were strict quarantine rules and contact tracing was used to minimize the impact of any athlete who tested positive. But overall there have not been any major disruption in any one event, nor has any one country suffered majorly due to the virus. It's the Olympic spirit that makes the athletes carry on and perform at their best, even if they have to do it in the absence of crowds in the stands.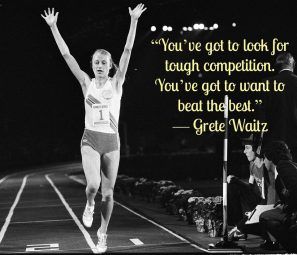 Right from the 12 years old Japanese skateboarder, Kokona Hiraki, who is making her Olympic debut to the 66-year-old Australian equestrian Mary Hanna, representing her nation for the sixth straight olympics, the games has a variety of participants from the world over, who have been waiting for this chance to perform, to compete, to excel and show the world how hard they have worked for that one chance of limelight, one moment of glory.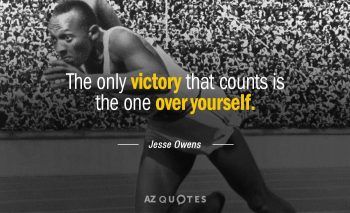 "Citius, Altius, Fortius", the original Olympic motto, which was adopted right from the very first games way back in 1894, which simply means, "Faster, Higher, Stronger", clearly represents the spirit of the participants, who are here to give their very best for their nation and for themselves. It's not uncommon to sight someone weeping uncontrollably on losing, with their dreams shattered. It's also not uncommon to see someone overcoming great physical challenges and trauma, to shatter records.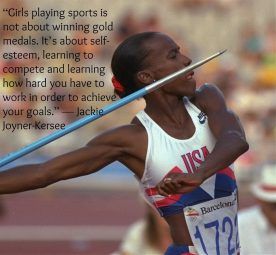 While most of the participants are professional athletes, who have dedicated themselves towards a particular sport and have been practicing regularly for the event, there are also many athletes who have an alternative day-job to sustain their cost of living. American basketball player and two-time gold medalist Angel McCoughtry is a former ice cream shop owner. Irish judoka Ben Fletcher is a horticulturist. French windsurfer and bronze medalist Pierre Le Coq is a dentist. Japanese canoe slalom competitor Kazuki Yazawa is a Buddhist priest. This is just a snapshot of many such participants. Goes to show how 'inclusive' the games are, that they give opportunity to even such players, to not only compete, but also to be able to win medals.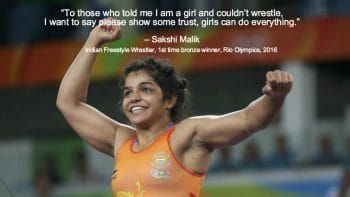 The fact that these games happen every four years, makes the participants extra determined to do well. An athlete typically has ten to fifteen years in which he/she can perform at their peak; maybe twenty years if they start early. Which means they have a chance for three or maximum four Olympics in their lifetime. And with sports played with intensity and seriousness, there is a constant threat of downtime due to injury. So one has to draw a delicate balance between practicing very hard and yet not getting injured. Thanks to enhancements in sports medicine, the majority of the injuries can be treated and the athletes can back competitive sports, but the recovery time and the timing of the injury can still prove a damper.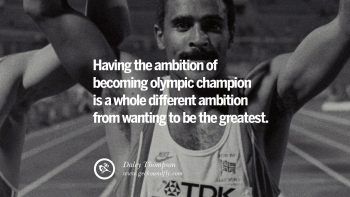 Skateboarding teens blaze trail for women
On the Olympic podium stood three teenage girls — 13, 13 and 16 — with weighty gold, silver and bronze medals around their young necks, rewards for having landed tricks on their skateboards that most kids their age only get to see on Instagram.
After decades in the shadows of men's skateboarding, the future for the sport's daring, trailblazing women suddenly looked brighter than ever at the Tokyo Games on Monday.It's anyone's guess how many young girls tuned in to watch Momiji Nishiya of Japan win the debut Olympic skateboarding event for women, giving the host nation a sweep of golds in the street event after Yuto Horigome won the men's event.
But around the world, girls trying to convince their parents that they, too, should be allowed to skate can now point to the 13-year-old from Osaka as an Olympic-sized example of skateboarding's possibilities.
A champion of few words — "Simply delighted," is how she described herself — Nishiya let her board do the talking, riding it down rails taller than she is. She said she'd celebrate by asking her mother to treat her to a dinner of Japanese yakiniku barbecue.
"I want to be famous," said Momiji Nishiya after she competed in the skateboarding women's street final on Monday. 
The silver went to Rayssa Leal, also 13 — Brazil's second silver in skateboarding after Kelvin Hoefler finished in second place on Sunday in the men's event.
Both Nishiya and Leal became their countries' youngest ever medalists.
The bronze went to 16-year-old Funa Nakayama of Japan.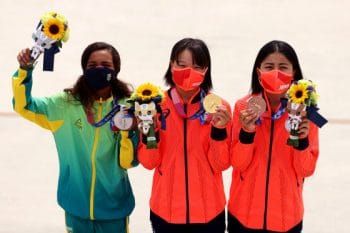 Anna's Kiesenhofer Win in Cycling:
Anna Kiesenhofer won the Gold 🥇 in women's cycling in the Tokyo Olympics. What is more intriguing is that professionally, she is a scientist, working full time as a postdoctoral fellow in the department of Mathematics at Ecole Polytechnique Federale de Lausanne (EPFL) in Lausanne, Switzerland. Currently she is working on nonlinear partial differential equations to solve questions in the field of Physics. She did her BSc from Technical University of Vienna, MSc from University of Cambridge and PhD from Polytechnic University of Catalonia.
Such an illustrious academic background and now a gold medal in Olympics… Too many hats to wear !!! Who said a professional scientist/mathematician can't be a sports champion?  This is absolutely inspirational. Totally changes our impression about athletes.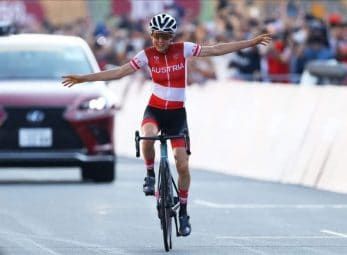 PV Sindhu's Win:
While we all rejoiced at the fabulous win by PV Sindhu yesterday to earn India only it's second (awarded) medal of Olympics 2020, its worthwhile to look at what happened behind the scenes. Sindhu's dad, a former Volleyball player and Arjuna awardee, had a role to play in pepping his daughter for the match:
Look Ahead: Forget the disappointment of losing the semis and focus on the bronze medal match.
Make it Personal: He told Sindhu to consider the medal as a gift for her Dad. This gave Sindhu another reason to work extra hard.
Strategise: Her dad pointed out that Bing Jiao has played a three setter the previous day and would also be feeling low about missing the shot at gold. He pulled out old videos of the Bing Jiao for review.
Colour of the Medal: He reiterated the importance of winning an Olympic medal, regardless of the colour.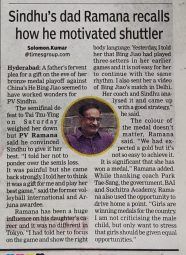 India Women's Hockey Team entering the Semi-finals after defeating the might Aussies:
Take a pause. For Baldev Singh. The man who revolutionised women's hockey in India. The man who went to lengths unheard of, so he could create stars, in Shahabad. Who once sold his car, added lakhs, bought a truck & fitted seats to ferry his teams to matches. Today's win is for that man too. He has an academy in Shahabad in Haryana. 9 of the 11 players in the winning team are from the academy.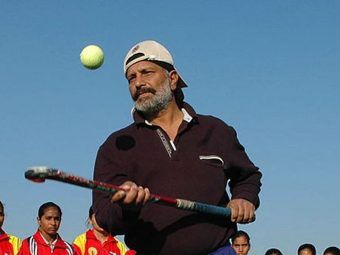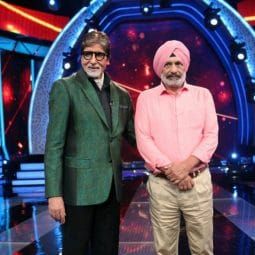 Overall, I would say, it's a privilege to sit in the comfort of our living rooms and watch on large screen HD TV, these athletes perform in all kinds of indoor and outdoor sports. There is so much to learn from them, the way they dedicate themselves to the sport, to their nation and have overcome all sorts of challenges to be there for this very special moment. It's the Olympic spirit which drives them to perform, it's the Olympic spirit that encourages them to excel and it again, is the Olympic spirit that thrusts them to WIN.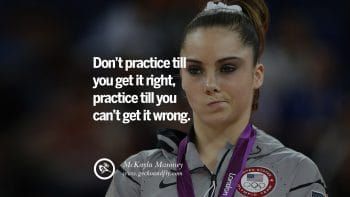 ---