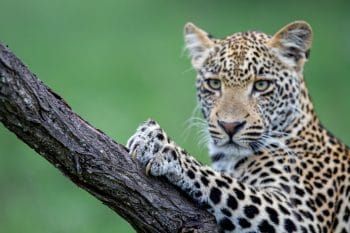 "In a village, a beautiful innocent girl, Maya used to love her freedom. Her mother's younger brother like to marry this girl and told his wish to his sister. Such tradition existed where a brother could marry his sister's kid. He married Maya. But Maya never liked him. He forcefully maintained marriage relationship with her. But Maya was not happy with him. When there is no love in a relationship, suffocation araises. Maya lead her life with him like that only. But Maya loves education through out her life, where she didn't get that opportunity to pursue education and enjoy her freedom as per her wish. This Lifetime ended up in his domination only. Maya's previous lifetimes were entangled with him without her knowledge. Maya strongly made up her mind that she shouldn't marry him in next lifetime, if any. She carried this strong determination into her subconscious mind. 
God gave a girl body to Maya's soul in her next life in a small town. Entanglement with souls are such strong that we can't escape from them.  Previous life Maya's husband born as 'brother to her mother' even in the next life also. His name was Ravi in the next Lifetime. Maya's name was Kalpavalli. Ravi's elder brother and his parents made-up their mind that Kalpavalli would be the wife of Ravi when marriage time comes. Even Kalpavalli's mother didn't object to their decision. Kalpavalli had younger sister. Both seem very similar as twins. In this Lifetime, Kalpavalli's parents admitted their kids into a school. Kalpavalli was pursuing her education with utmost dedication and enjoying her education very well. She was very naughty and played very well. She earned very good name in her schooling days and brought good name to her school also. By the end of her schooling days, Ravi came to her house along with his parents and brother for marriage proposal without intimation to her parents. Kalpavalli's father never wanted to have kids. So, kalpavalli's father escaped from his responsibility. Kalpavalli's mother asked her wish towards marriage. It was shock to her and cried alot before everyone saying that she wants to continue her education ahead, because she doesn't have knowledge about marriage in that tender age. But Ravi's father and brother forced her to marriage. They told lies to her that you might continue your education after marriage also. They were always against her education. Ravi was very fond of Kalpavalli. He used to love her. But there is no love in Kalpavalli's heart towards him. These mutual feelings were the result of previous lifetime. Ravi decided to wait for two more years. Kalpavalli's father tried to put fullstop to her education. But she was very much interested in continuing her education and settling in respective Job in her future without falling into marriage nonsense. She became adamant about her future plan. 
Ravi tried after two years again with marriage proposal. She told him that she was not interested in marriage. She told him to go ahead and marry another girl. Ravi understood her feelings and married another girl. That's how Kalpavalli broke this many lifetimes entanglement with him. But he still had soft corner towards her in his heart. His wife was very insecure towards these girls and played different dramas to develop huge gap in their relations. Ravi's wife succeeded. Kalpavalli finished her education on her merit base only because her father literally felt lot of jealous about her growth in her education and didn't support her financially in her education. She got Job and married later. 
Ravi was in touch with kalpavalli's sister. Her sister used to give full information about her to Ravi. Ravi felt so many negative feelings towards kalpavalli's husband and used to hate him. Ravi insulted him whenever he got the opportunity. Kalpavalli became busy in her life. Ravi developed sadist feeling towards her in this Lifetime. Kalpavalli forgot him. 
In the next lifetime, Ravi and Kalpavalli born in a beautiful village. But in this lifetime, Ravi's name is Sreenu. Kalpavalli's name is Lalithambika. 
Sreenu and Lalithambika were neighbors. No relation between them. Sreenu used to love Lalithambika since childhood. But he always tortured her sadistically. He had desire of not loosing her at any cost. Lalithambika never liked him. She went away from that village along with her parents to a city and lead different life of her own. Sreenu tried to find her but couldn't find her. That's how many Lifetimes entanglement between these two people broke. "
In the same way, we entangle ourselves with other people through thoughts in the first step, later strong desires and wishes which usually store in our subconscious mind. This is the way we come across many people like passengers in a Journey. 
No strings should be attached. We should free ourselves from these desires, wishes and memories which sow seeds to many births in this Nature. 
"Sarvam Paramaatma Arpanam 🙏
---