On the way to the Ashram, almost midway on the Himalayan Expressway (Zirakpur to Parwanoo), there comes a big signboard indicating Pinjore/Yadavindra Gardens to the left. These gardens, built during Mughal period, had become my family's private oasis during two years of Covid lockdown. Whenever the lockdown was relaxed and gardens opened, my family would get up early on weekend morning, pack up our picnic basket and be there by 7 am to enjoy the fresh air and absorb all the beauty for good 3-4 hours before people would start trickling in.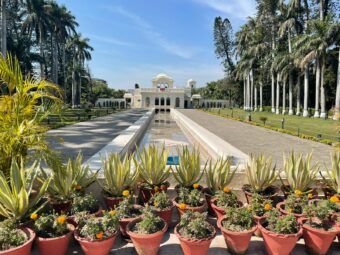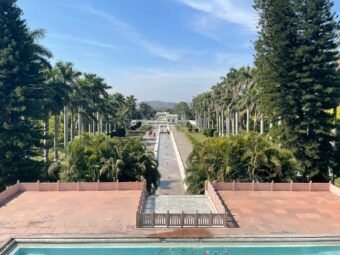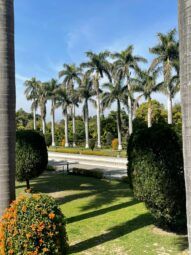 If you have grown up around Chandigarh or visited as a tourist, this place is a must visit. So yesterday (March 5, 2022) when we were brainstorming where to go for our 'Saturday escapade ritual', my mum suggested Pinjore gardens because we wanted some nature therapy. On some other day I would have said no because of repeated visits, but I was surprisingly excited.
On our way, I asked my mother about something she had read regarding a temple in Pinjore where Pandavas had visited. She said, "We will see if we can find it." However, I became inexplicably curious (also I am stubborn), so I told ma, "We are not going back home today without visiting this temple."
So we reached Pinjore gardens. It is no doubt a beautiful and serene place and that is the reason we keep going back. But my mind was stuck on the temple. So we asked the guard about such a temple in vicinity. And lo and behold, the temple is in fact right next to Pinjore gardens !!!!! All this while we never paid attention to the signboard stating "Bheema Devi Temple Site Museum" just below "Pinjore/Yadavinran Gardens"!!!
What we already knew was that this town Pinjore, situated on the foothills of beautiful Shivalik hills,  is the origin site of prehistoric man (many fossils have been excavated in recent past), but it is more popular due to the fact that Pandavas are believed to have visited this place during their exile. But there was much more that we didn't know.
Pandavas didn't only visit, rather it is believed that they spent the entire last year of their exile (agyaatvaas/living incognito) in this town. Probably that is why the town was called 'Panchpura' in ancient times. During their stay they performed pooja and yajnas at the site where today the temple ruins remain. They also built 365 ponds all around the town, some of which still exist.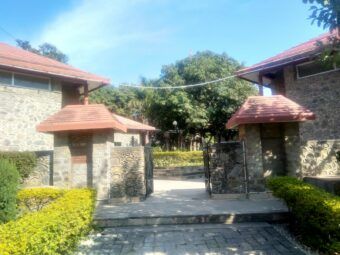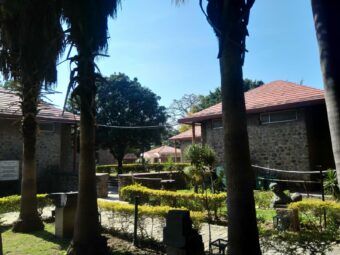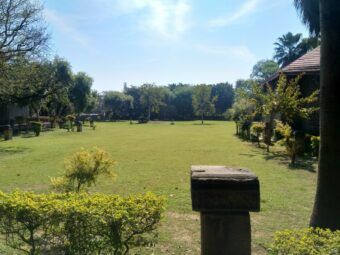 During the reign of Gurjara Pratiharas, the temple ( ruins of which are scattered on the site today) was constructed between 8th and 11th century AD. It is built in the 'panchayatan' style of temple architecture and is nicknamed "Khajuraho of North" for its erotic sculptures. The temple is called the "Bheema Devi temple" who according to "Sri Durga Saptshati" is a form of Ma Durga and protector of the rishis and maharishis of the Himalayan region. However, till now no sculpture of Ma Durga has been found. From the ruins of sculptures found here, it becomes evident that the principle deity would have been Lord Shiva and so the four subsidiary deities would have been Lord Ganesha, Lord Kartikeya, Ma Parvati and Lord Bhairav.
As the Islamic invasions of Pinjore started with Nasiruddin Mahmud (Iltutmish's grandson), so did wanton destruction of the ancient Hindu temple complexes, including the Bheema Devi temple. In the 17th century AD, Fidai Khan, Aurangzeb's foster brother constructed the Pinjore Gardens partly with ruins of the destroyed Bheema Devi temple and other temples.
So the beauty of Pinjore gardens that we enjoy today is at the unimaginable cost of many divine temple complexes! Sometimes I am amazed at our ignorance of the history.
Over the years the temple ruins got buried under the ground. Around 50 years ago, after a massive dust storm which uprooted trees in the region, a portion of the temple ruins was exposed. Excavations were carried out and the site came under Haryana state protection in 1974.
Today, the site has been converted into an open air museum spread over an area 8 acres. As you enter the complex, you first come across 4 hut styled rooms where excavated sculptures in somewhat better condition are aesthetically displayed.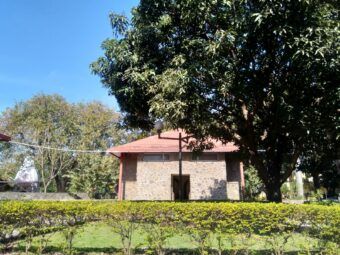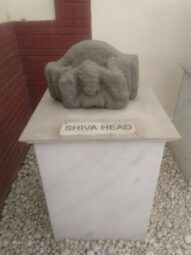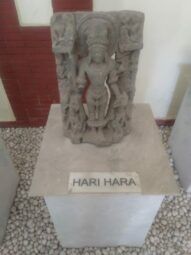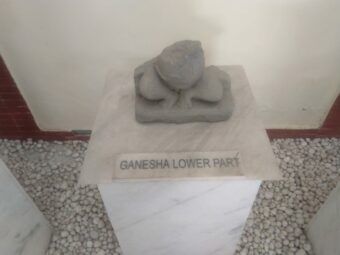 Then, as you move further, you reach the area where the beautiful temple would have been present. The upraised platform is still intact over which the amalak of the temple shikhara rests at the centre. Lord Ganesha idol is kept in front. It is so heartwarming to see that on one side people still light diyas and dhoop in front of broken Devi idol.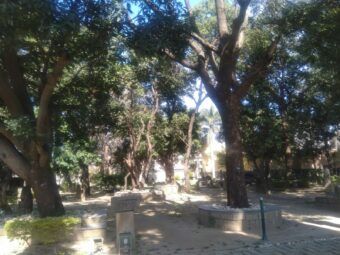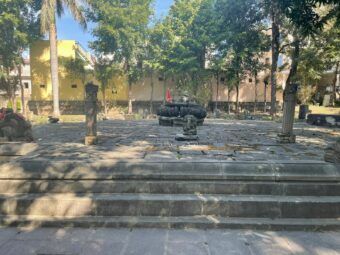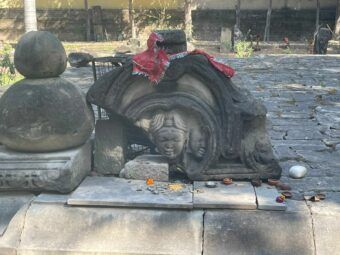 Around this pedestal are scattered more ruins which include ornamental structural pieces, pillars, sculptures and inscriptions. Broken sculptures of Lord Vishnu, Lord Shiva, Lord Harihara, Lord Bhairav, Lord Ganeha, Lord Surya, Ma Shakti among others are there. The level of destruction of such beautiful and divine place is just unimaginable and so painful. Even then you can feel the calming energy throughout the complex.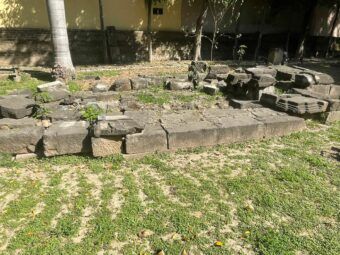 There is also a kund/pond within the temple complex which has always had water since the time Pandavas dug it. We saw colorful fishes elegantly swimming in it. I wanted to touch the water but I just couldn't because it felt so pristine. In fact, we were told by the guard-cum-guide that some water from this kund has been taken for the construction of 'Sri Ram Mandir' in Ayodhaya.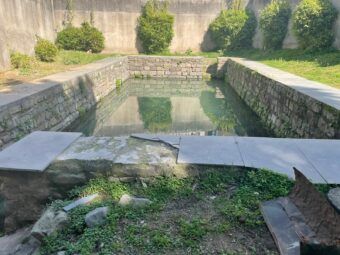 Across the main road, when you enter into tiny lanes, there is an ancient Shiva temple called the 'Jai Ma Kunti Bhimeshwar Mahadev Temple' which is also dated to the time when Pandavas lived here. Next to the temple, as you go down the stairs to a kind of a basement, there are two ponds – 'Dharamandal kund', which is open only to men and 'Draupadi kund', which is open only to women. Pandavas are believed to have had their bath in these ponds before going to Kurukshetra for Mahabharat war.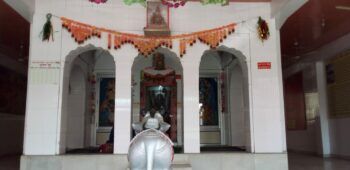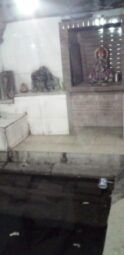 There is also another place a few kilometers away where Pandavas stopped for a meal. I will find that place this week and post another blog about it.
This time our 'Saturday escapade' was more than fulfilling. We came back with such warm and happy hearts. Till now it is kind of unbelievable for us that we walked on the same ground where thousands of years ago Pandavas walked and did their pooja and yajnas. No surprise, the place had such calming and mystical vibes.
Although I know when anyone of us is going to the ashram, we want to reach there really quickly, but still if you have an hour to spare, visit this divine and beautiful place. Maybe you can visit on your way back home. Also tell your family and friends about this less known treasure.
Maybe someday this temple can be restored and reconstructed to its full glory. Till then we can only imagine what a magnificent place it would have been with the Pandavas walking around performing poojas and yajnas!
P.S.- I was trying to find videos on YouTube for you to see this place in more detail. I found this wonderful video here with some more amazing stories about this site and a little tour.
Also, if you plan to visit, you can very easily reach Pinjore/Yadavrinda Gardens. The parking for the temple and gardens is same as they are situated adjacent to each other.  
---