#TheWriteChoice 
When life knocks you
Hard as hard
As rock 
Beyond bearable pain
Breath being high
Soul aches to the core
Only God by your side 
Everything going astray
As you walk
So fall
As you stand
So you fall
As you gather
So you punched
But remember the punches
Bring faith
Bring the smile
Love the beauty
Of rise and fall
When you fall
So you can rise
When you rise and rise
You never understand 
What rise means
But fall in life 
Makes you realize 
How important this rise is
It makes you humble
It cleanses your soul
It makes you strong
It changes your being
Arrogance is flushed
And you understand 
The beauty of rise
When rise after falling 
So many times
It sure that 
It impacts beautifully 
It doesn't reach your head
And keep you humble
Beauty radiate 
All around 
Making every soul 
Around 
Cherish and joy
Matter solve by the time
Its gods grace
Showing in abundance. 
So it si important that when we are knocked hard in life by situation. We should take an opportunity to cleanse ourselves and learn the natures play and fills oneself with hope and sweetness will amplify in abundance.
Jai Sri Hari 🙏🌸
Love💖
~Neelam Om
P.S. Thank you os.me family for reading and encouraging me. It really fills me with warmth and confidence. keep encouraging.
Related Q&A
What is your own quote of the year?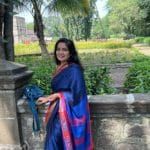 Surekha C
asked in Self Discovery 2mo ago
Like I have discovered this wisdom in relationships.
Give what they want.
Take what you want.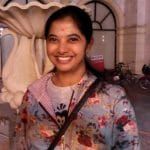 Manjul...
replied 2mo ago
Whatever you do, give your 100% unless you are donating blood!!
Jai Sri Hari. How can I know my Ishta?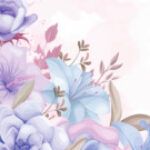 SANT S
asked in Self Discovery 1w ago
Jai Sri Hari. How can I know my Ishta?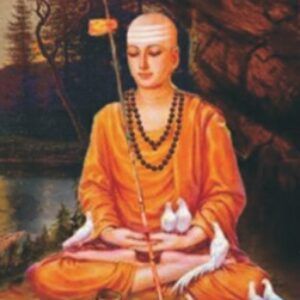 Das
replied 1w ago
Namaste.
I wrote a very elaborate answer here on the basis of Jyotish Shastra. Check that out.
One very conventional method is to worship Ganesha. If properly done, he directs you to your ishta devata.
Meditating on the Hrim Beeja: In the book Vedic Remedies in Astrology by Pt. Sanjay Rath, it's advised to meditate on the Hrim Beeja everyday for around 15 minutes. It states that practice will bring you a dream or experience of your ishta devata, by which you can know who that is. 
What is your earliest memory - the first ever experience you recall from your early years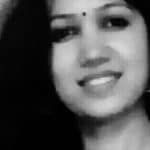 Manju OM
asked in Self Discovery 1mo ago
In a bid to understand myself better, and embark on the journey of self healing; I tried to reach the deepest recesses of my mind to bring me the experiences and emotions I might have bottled up in my being.  That made me travel  all the way back to my early years of life. Hey, when was the first time, I  committed  something to my memory that is still remembered! This got me to this query.  Would you like to explore with me? 
sohinic
replied 1mo ago
My mother's face.
Query Regarding Meditation on a Form.
Sri H
asked in Self Discovery 4w ago
Jai Shri Hari!
I mostly meditate on sound (various mantras), I have never tried to meditate upon a form. Even when I tried to meditate upon a form few times in the past I faced the following problem:
As Swamiji suggested in the book, A Million Thoughts to observe the image before doing the internal visualisation, I observed the image of a deity (Mahadev, Sri Hari and Mother Divine).
But the problem with me is that as soon as I start my meditation, I am not able to remember and visualise the whole form of the deity I just now observed. My problem is not with fading of image within few seconds while visualisation but it's that I am not able to recall the whole form with much clarity and good quality.
For example if I wish to meditate upon the form of Mahadev, after I observed his image for few minutes when I close my eyes and start the visualisation in front of my inner eye I forget the minutest details like his ear rings, rudraksha beads and snakes in his neck even if I had captured them while observation. 
This being said my question is Can I just meditate upon one aspect of the deity? For example, if I am going to meditate on the form of Sri Hari can I just focus on his loving face with a sweet smile rejecting the other parts such as conch and disc in his hands? Also Can I just meditate on Mahadev's trident or his radiant eyes than meditating upon his full form without much clarity?
Please clear my doubt by sharing your experience with this form of concentrative meditation.
How can one be focused during this meditation?
How to remove the flaws made during this meditation?
How can one do quality visualisation?
What are the other auxiliary practices combined with this meditation helps one to improve superior one-pointed concentration?
Thank you.
Har Har Mahadev!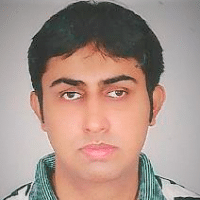 Varun Om
replied 4w ago
It's fine whatever details you can recall, just hold that in your inner eye. With clarity of vision and lucidity of mind.
The idea isn't to become a great inner painter, but to be a strong keeper – keeping one thought, one visualization, longer and longer.
Personally, I can't visualize so many details at once. I can't go into depth due to my visual impairment perhaps.
However, one method I do is to start visualizing from either head down to feet or vice versa (checkout this guided visualization on Mother Divine from Lalita Sahasranama by Swamiji, which follows this method).
Once the whole body visualization is done, I just keep whatever major details remain in my mind. It's mostly the feat, dress, face and crown. Very bright as if made up of light
Sometimes, I may just be looking at the face, or the feat. At other times, if I'm feeling reduction in clarity or a distraction, I would navigate to different parts of the visualized body. This rejuvenates the dull/bored mind.
I also interact with the form by touching the cheeks or kissing the feat. However, this may require superior one-pointed concentration and if you lose your object to distraction when you attempt it, for the time being continue only with a still image.
Jai Sri Hari 🙏
Can evil and injustice be explained as past life karma at sufferers end?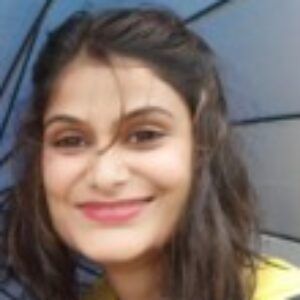 Swati G
asked in Self Discovery 3d ago
Jai Shri Hari!
I know.. it's complicated! I have read more on karma than any other thing but I keep loosing the sight so ask it here.
In a domestic set up and on global level, shall we accept the evils and wrong doings which umpteen people suffer on daily basis; as a result of their past life karma? A child who was assaulted, an honest officer who was suspended/killed, Hitler and Osamas of the world? 
It hurts when we are not able to help to people who were wronged (I especially mourn holocaust and often wonder what Hitler reincarnated as!) I am running stray so I hope I made my point. Is there an answer that can give me closure? Opinions welcomed 😊
A
replied 1d ago
Karma the way I have come to understand it is simply a long and intricate chain composed of actions and consequences. In its operation the wheel of karma is quite impersonal, though we experience it all too personally. The intricacies and nuances that go into creating the wheel of karma is too vast for our minds to comphrehend, so trying to decipher what has gone in to creating a certain event may be an exercise in futility. 
Rather for me, I like to adopt a more simpler view, which my mind can easily digest and accept. It's the simple understanding that who I am today is a consequence of all the actions performed by me and everything that has happened in my life and in the world as a whole, prior to today. I have no control over what has already happened and therefore there is no point in ruminating over what has already transpired.
However, who I will be tomorrow will be decided by the choices and actions I initiate today!!! That gives me the power to make active choices and choose to live life consciously. So if I want more love in my life tomorrow, I begin by choosing to live in a certain way today. This way one can break free of the past and make a real choice towards a brighter and better future.
This is the answer to your question as I see it. We as a society as a people can choose a better tomorrow for all of us by taking the first step to live today more consciously rather than simply being swept away by intertia generated by yesterday. Let us choose to Live, Laugh and Love today so we may all reap more of the same tomorrow.
---