Here are my two cents for living freely. It doesn't come easily, but it is worth working for:
Care less about what they will say
Stop seeking their approval
It's ok to put yourself first
Be unapologetically happy
Say no more often
This business of aspiring for the good girl or good boy tag — it's a trap.
We acquire the need for approval from others, as kids. To an extent, it is vital for our safety and survival that we are in the good graces of our caregivers. So we learn to display behaviour that keeps them in a great mood. We do things that fetch us the 'good girl/boy' tag.
The problem begins when we forget we aren't infants anymore.
As the conditioning hardens, we fear upsetting others, raising questions, and disagreeing because we don't want to be the bad person. We fall in line to be agreeable, even if that makes life miserable for us.
Let me remind you, you are now an adult. Stop living a restrained life for fear of losing the good girl/boy tag. Aspiring to please everyone is the recipe for a mental health crisis. It is also detrimental to your self-esteem.
Someone will always find you not-so-perfect, and that's their problem. Live life to your best ability and how you want to. As long as you are not harming anyone, you are good. Don't be afraid to voice your feelings. Make mistakes. Take risks. Disagree. (The rest you know: Live. Laugh. Love. Give).
My daughter assisted the domestic help in tidying up her room. She asked me, "I helped didi. I am a good girl, na?" Alas! Right under my nose, I am raising 'good girls'. "Even if you weren't a good girl, you would still be awesome and mama and papa would still love you as much," I said. And if we don't, not your problem — what I didn't say.
However, if you, my friend, still crave the good person tag… Sigh! Ok. Fine. I will say it. 'You are such a good girl for living it up for yourself.' And you. 'You are such a good boy for living it up for yourself.'
Here are my two cents for living freely: Get over the good person tag
tell a friend
Here are OSME ways to live life freely, happily and truly. Our weekly picks:
Transformative Ideas
A Journey to Your Future Self: 'The true magic of being human is that while we are living, we can recreate ourselves… When your evolution is complete, in many ways, you stop being who you had been. Change is exciting as well as painful because it causes discomfort and loss, but you gain something much more valuable: a new you,' writes Francesc Miralles, celebrity author who has been translated into 60 languages. And then, @francesc gives a straightforward formula to embark on this human adventure successfully. Find out now!
Hardship is the Gateway to Heaven: 'I questioned the Reiki master, and she pointed me to a Master who could answer all my questions, Meher Baba. I was on guard that here's another fraud Baba and I don't even want to go near him.' And that's how it began for Bollywood screenwriter Mahendra Jakhar. The answers you are looking for are here, in @mahen's blog.
4 Life Lessons from My Mum that Made Me a Better Person: Trust popular blogger Amardeep S Parmar to find wisdom in everyday life. This blog by @amardeep will make you a better person and teach you what matters to navigating the world. Guaranteed! PS: More people should write about their mothers… more people like, ahem, my kids.
Reflections on Turning 27: A page from the diary of Chess Grand Master Vidit Gujarathi, who recently celebrated his birthday. @vidit writes his thoughts on health, time, relationships, and learnings. There are also pointers to the principles that should guide goal setting. Honestly, I did not think a chess champ needed physical exercises. But not everyone is as naïve as me. Happy birthday, champ!
Long-Awaited Kailash: 'If you don't pick up our calls, we would have to report you to the local police authorities,' and that's how Lina woke up that morning. @lina undertakes the arduous journey to the Kailash Parvat and comes back to write a tale that keeps the reader engaged from the word 'go'.
The Boy with Only One Arm: This is a famous story about a 10-year-old boy with only one arm. He decided to learn judo. It is an old story, told over several times, but it never gets old. Everytime you read it, you find new lessons. Riddhima Sharma (@riddhim ) shows us our strength through it.
That Little Girl: Manjula P Badiger has written this poem of hope and light for each one of us. When the going gets tough, come back and read @manjula's comforting words.
The Magic of Conscious Inattention: The art of conscious inattention keeps the mind energized. Niranjan Seshadri expounds on the cost of engaging with emotions. After reading @niranjanseshadri's blog, you would think twice before accepting any thought.
Watch This Now!
Wisdom from Swamiji
One Life Many Lives: This article is a must-read if you want to make the most of your life. Spiritual leader Om Swami says every decade we live through is a new stage. He describes each so that you live each decade joyfully and not like a 'morsel thrown at some destiny'. Print it and paste it where you can see it everyday!
Saying Yes to Life: This article hit hard. Really hard. We are all scared of spreading our wings because of one reason. Or we might be the reason that our kids, employees, or friends fear soaring to their potential. Swamiji helps see the truth and offers eight practices to break free.
Quote of the Week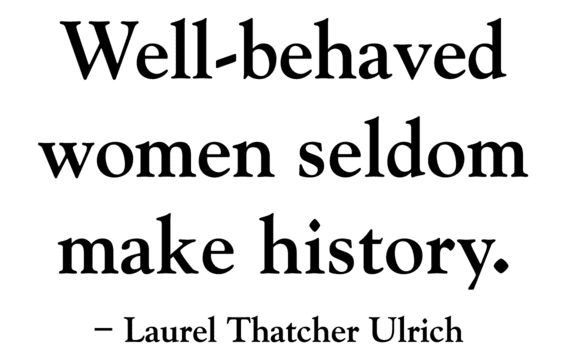 Up for a challenge?
Here's another chance to win amazing prizes!
What's up for grabs? Two winners get 100% free access to any one os.me virtual retreat/course of choice or one annual membership (individual) — keep it or gift it.
The Challenge: Pretty simple. Write a piece on Diwali — the festivity, a memory, triumph of light over darkness, of knowledge, of good, of hope. Remember, it should be personal, something that inspires, motivates or moves.
Who can participate? os.me members. Not a member yet? Make a free account now! Dates to remember: The challenge starts Oct 28 (12:01am IST); ends Oct 31 (11:55pm IST). Two winners will be selected by the editorial team and announced in the editorial post on Nov 3. More than one entry allowed. Remember to use #TheWriteChoice with your post for it to be considered.
A winner
Last week, you all picked a winner. I am delighted to share with you that Ravi Trivedi Om's Spiritual Journey So far and os.me won the Community's Choice Award. Congratulations @ravitrivedi!
Spiritual leader Om Swami says every decade we live through is a new life. Here's how to live each one joyfully and not like a morsel thrown at some destiny.
tell a friend
Now, I try to live for my own approval and care less about what they might say. But there is no denying the fact that your love makes me so joyful! Stay OSME and free 🙂
Until next…