"It is rather bold of you," said Nikunj. And she was right.
I had announced a writing workshop for os.me members that would run for five days. The bold bit was that it would start at 5:30 am every day. 5:30 am Indian time, midnight in Medha time.
Truth be told, I was nervous for several reasons. I am still recuperating from surgery and my throat is raspy because of intubation. I have too many balls in the air all the time. How will I fit a five-day writing workshop in my schedule?
Then, early morning would probably work for more than one time zone. Then again, who will show up at 5:30 am! Anyway, I had committed myself to be the host, so I woke up at 5, and got on my system, albeit nervously. At 5:30, my morning was made. One by one, tiny windows started appearing on my Zoom call. Not Surekha though, she always joined at 5:24 am. And Kunal neither, he usually joined late because his alarm wouldn't go off.
Some Writing Tips From Atwood
And that's how it started.
It was a journey of 1000 words (many more words but 1000 went well with the sentence), several writing exercises, many blogs and innumerable emotions. A set of 22 os.me writers embarked on this roller coaster of a ride and came out friends, writing buddies and better writers.
In these five days, we experimented with literary devices and speed writing; abecedarius and alliterations became our friends, visual and prop prompts got our creative juices flowing. We struggled a bit flowing with the stream of consciousness. We had a blast playing the riddle of two truths and one fiction. We are still learning to put our difficult emotions out there. But, dear readers, we tried and we succeeded most of the time.
You can follow #WriteWithOSMe to discover our workshop produce. We have put the hashtag in the tagline space (right under the headline) so that it is easy for you to follow. Please bear in mind that these were written in 15, 5 and even 2 minutes sometimes.
As we concluded our final day this morning, we realised we didn't want it to get over. Not even the thought of waking up at 5 deterred us. For Kunal, on the days he joined on time, it was 3:00 am that he started his day. For Komal, who joined from London, it was 1am and for Niraj from Canada and Danielle from America, late evening.
Riya and I also exchanged notes on how we were walking around like zombies for the rest of the day but with a smile of satisfaction and a sense of achievement. Sandeep from Mauritius shared some of his vulnerable stories, and so did Niraj, who is an aspiring poet. I also discovered that Anup loves nature passionately. Radha with her clinic waiting, Neha managing her schedule, Meera and I, despite our duties towards the school-going kids… we all showed up. 
There were some who wrote for the first time, such as Soma from Singapore and Kunal who is in India these days, Shreyas who joined os.me in 2019, Radha and Enzee who we don't know yet whose pen name that is. But what a stellar debut. I have a question for you, actually two: Where were you hiding and why were you hiding?
I read your articles, I was amazed, impressed and elated — how are you all such good writers, all of you, each one of you.
There is a lesson for all of us in there, we are very harsh with ourselves and it is ok to not chase perfection. Actually, that's the wise thing to do.
Dear reader, this is a glimpse of 5 days of the fun writing experiment we did first time ever on os.me. We are so happy with ourselves. We saw our words blossom in a new way, we dealt with our old emotions creatively, and we expressed ourselves overcoming our fears. We exchanged ideas and tips.
Do join us the next time we meet to create magic, we will post the details next month.
'No man is an island entire of itself; every man is a piece of the continent, a part of the main' ~~ John Donne
If you ever find yourself struggling to find a reason to write, this quote is for you:
Here's a checklist that will come in handy when you blog:
Have I run this through grammarly.com (or any other writing assistant that you like)?
Have I given a catchy headline and an interesting tagline?
Have I used a good copyright-free picture (head to Pexels.com)?
Are my sentences and paragraphs short?
Is my vocabulary easy enough for a fifth grader?
This Digest is becoming longer than intended, let me share a few tips briefly:
Have an engaging introductory para. Give hints about the crisis your piece is dealing with
Don't give generic gyan. We all know water should be saved, pollution should be contained, and health is wealth. Edit it out. Start from the middle
Take a personal incident and make it universal. Or, pick a universal theme and make it personal
Show, don't tell. Use emotions, feelings, sounds, sights, and visuals. Make the reader feel what you felt
The blog must deal with a challenge/crisis/obstacle. Then show the reader what it is, why it is what it is, and how you dealt with it
Take the reader through a logical sequence
Stick to a narrow focus
Have a solid ending
Write to move, motivate or inspire
Don't follow too many rules.
Prahlad has promised to write an article about what he learnt from our morning sessions.
Here are some articles where you'd see many literary devices at play. I enlisted Prahalad Rajkumar's help in curating these. There are other terrific articles written by the participants that you shouldn't miss. I would highlight those the next time.
Transformative Ideas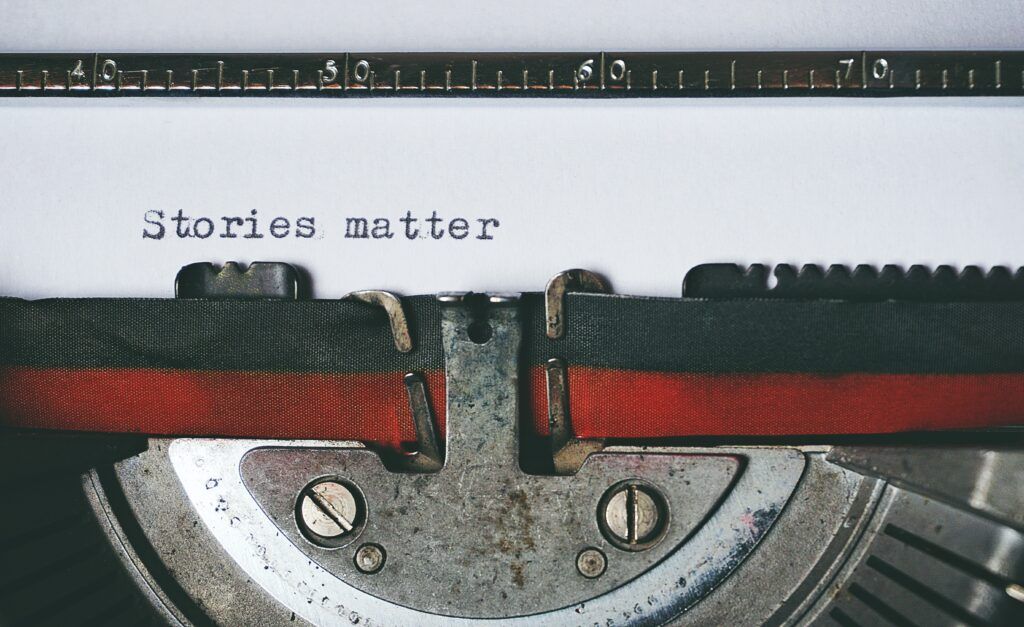 Have You Lived: Komal employed the literary device called abecedarius in writing this piece. It involves writing sentences in the order of the alphabet. We were racing against the clock, barely 6 minutes. The focus was on writing the sentence with consecutive letters. Komal's piece blew me away.
An Awesome Short Story: True to the title, this is, in fact, an awesome story. A tight deadline of 10 minutes and a challenge to write sentences in alphabetical order. Niraj wrote this that you must read.
Three Amazing Happenings of My Life: We all had a blast doing this exercise. The cue was: write about two truths and one fiction about yourself and let the readers guess. All three experiences that Amarendra shares are jaw-dropping.
Three Mesmerising Tourist Attractions that Stayed with Me: We were to write three things about ourselves — two truths, one fiction. The challenge was to write each three convincingly. Prahalad did a fabulous job as he took us on a joyride to three interesting places. Can you crack the riddle?
The Millionaire Philanthropist: The participants had barely 20 minutes to write a story about how their protagonist's life changed because of a plant/tree. Shreyas Shetty would give Rohit Shetty (Hindi film director) a run for his money for sure.
Interior Monologue of a Physician: Stream of consciousness writing is not easy. And when you have only a few minutes to get introduced to it, it is even more difficult But Danielle Om Der Bedrossian Wells imagined this internal reverie of a physician and I think she aced it. What do you think?
The Visual Prompt
On day one, we indulged in a speed writing exercise and used the following photo to inspire ideas. Some of the articles are listed below.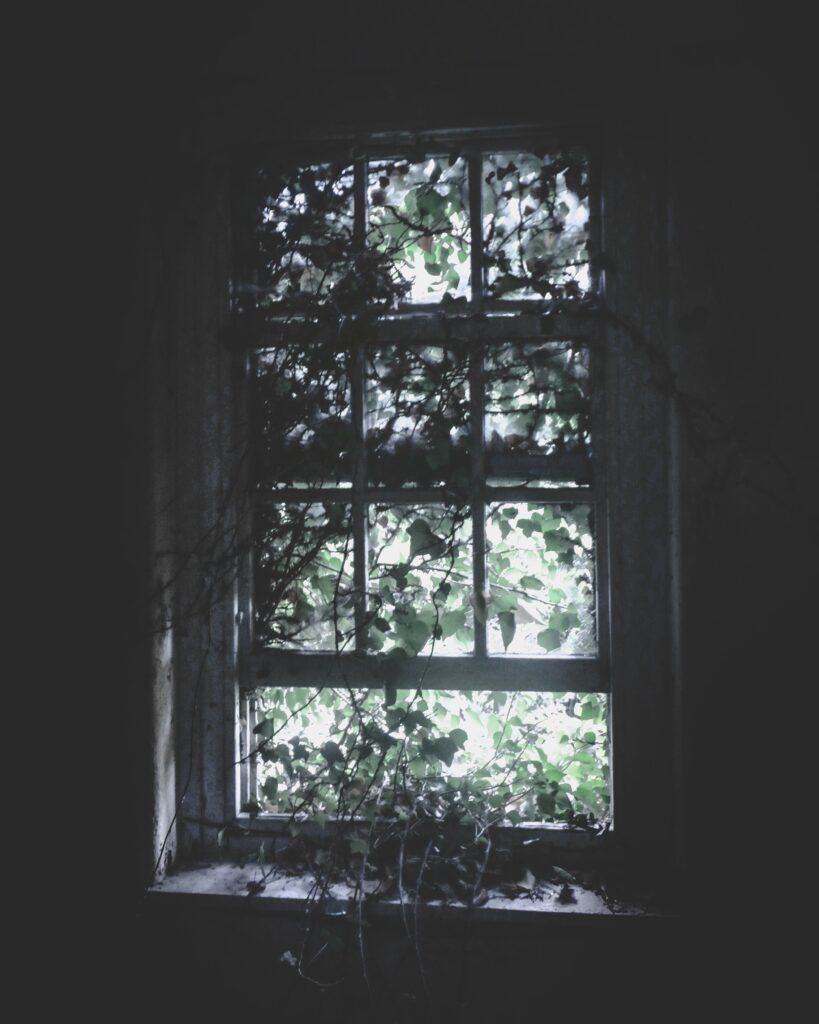 Light and Shadow: This is the result of the first writing exercise. The picture prompt was a photo of a window with creepers. And we had 15 minutes to write our piece. Soma Mohanty Garg did a fab job of gripping the reader.
Our Hearts a Window that Brings in Light: The same prompt on day one for all — a window with a lot of plants. But Vedant Ranadive clearly had some divine help or how do you explain this beautiful verse, that early in the morning without breakfast and with lots of college stress!
The Calling of a Soul: Sandeep shows off his writerly chops in this piece. The visual prompt was a photo of a window with creepers and he had about 15 minutes to write it and post it. Boy! Did Sandeep do a terrific job!
Window What do I Know: When we looked at the window in the prompt, we all had a different view. Radha Raghvan's window opened inside and then to several other viewpoints.
A Way Out: As I mentioned earlier, the same visual prompt and a different story from each. This story marks Kunal's terrific debut as a writer on os.me. The story is visual, full of feelings and delightful.
Dear community members, I now invite you to share with us how you liked reading all the new content with #WriteWithOSMe? And those of you who attended this coming together, share your experience in the comments below.
Oh! Did I tell you that those of you who attended the workshop for at least four days have earned one-month access to the popular Creative Writing Course to further hone skills and stay in the writing groove. Keep writing, stay OSME!
Until next…
PPS: Did you find this Digest useful? Let me know in the comments. Know someone who'd find it helpful? Share this post with them and introduce your friends and family to our phenomenal Karma program.