My younger brother was hell bent on getting a dog towards the beginning of this year. Also, he and my father was obsessed with the idea of getting a Doberman. Inspite of my mother's vigorous objections a tiny little doberman pup made its way to our home on 27th March 2021. We made the mistake of not getting the pup from an ethical breeder (we weren't aware of these things as a first time owner) and as a result the puppy was barely 3 weeks old when he was sold to us. (We were told he was over a month old when we got him but the dog lovers in our neighbourhood confirmed that, that was not the truth). We lovingly named the pup Nimki. He was so small that he would fit in the palms of my hand. His eyes had not fully opened and he couldn't even walk properly. He was a little ball of floof and when I held him, I could feel his little heart thumping against my palm. It was the cutest little thing I had ever seen. Doberman pups are sold with cropped tails (for no reason whatsoever) and it broke my heart to see that Nimki's tail (or whatever was left of it anyway) had not fully healed which prevented him from sitting down properly. 
For his first lunch, we fed Nimki Cerelac in a feeding bottle. It was a messy affair. I was covered with cerelac and so was Nimki because he wouldn't hold still (out of excitement) while drinking the milk. By the time I finished cleaning myself, Nimki had already pooped in our bedroom. Little pups can't hold onto nature's call for much longer due to their small reservoirs. This was only the beginning of the menace that was to ensue.
Nimki would play bite with us and leave a thousand scratch marks on our hands with his little shark teeth. He would poop and pee everywhere. He wouldn't understand a word we said and training him seemed almost impossible. He would not even understand his name. His most fun activity of the day would be to pull my long hairs and any amount of shouts or shrieks would fall upon deaf ears. The only respite from all this was when he slept like a little angel. And within a week of getting him, we extracted a tick from his ear which he had probably gotten at the breeder's place (don't worry, we got him checked by a reputed vet the very next day.) None of us wanted to clean after him or get soaked in cerelac while feeding him. So we took turns. There were many a times when we thought of returning the pup when things became overwhelming. But like all phases this also passed.
Me and my brother trained the little minion with much patience and after a long time, Nimki is now the best boy. Although he's a very protective and a not so friendly dog to strangers, yet he's a darling to us. Nimki now understands commands in two languages (English and Bengali) and has no trouble understanding what we want to say to him. We call him with all sorts of nicknames like Nimu, Nimi, Nimkoos and he never fails to respond. He's a little love bug and is always up for cuddles. And he's a very well behaved dog. Nimki's antics never let us have a dull day. 
Today marks the 9 month anniversary of Nimki becoming my brother. So cheers to that. I would like to end this blog here. Thank you soo much for reading this post and giving me your precious time. See you soon. 🙂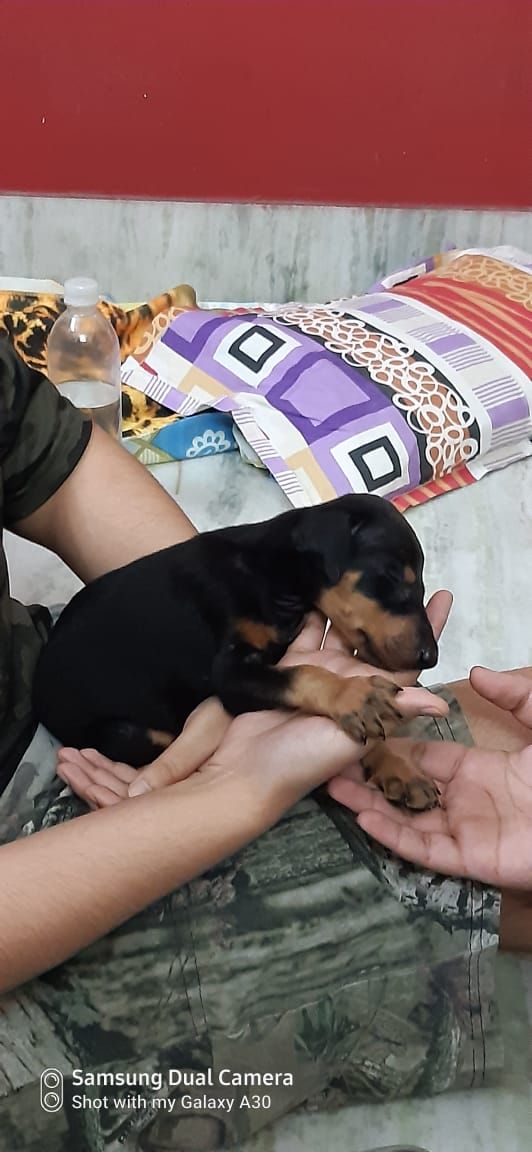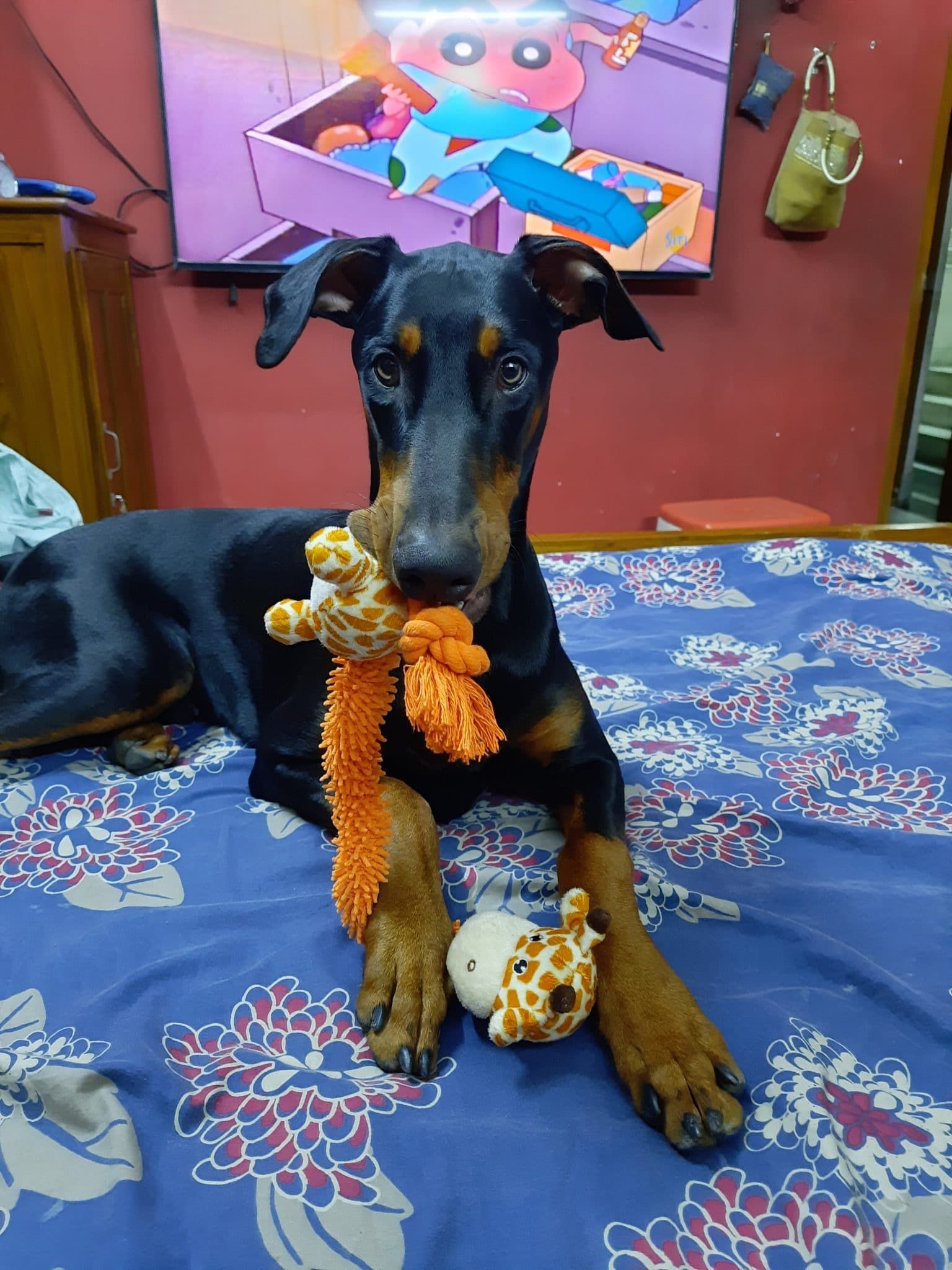 ---