Fine! We are back with it.
Words wield great power. Words can heal or harm. Depending on how we use those, they can help us impress others or make them cringe. Using words effectively is an art; anyone can learn it with the right training and practice.
We discovered the potential of words in our last writing workshop. You can read all about it here, and don't miss the feedback in the comments. But besides that, we also made friends, discovered our potential, met the writer in us and meditated on ideas. We spent time with our thoughts and pushed the envelope with our creativity.
By the end of the fifth day, we were a group of happy writers who had found a support group in each other. So, we decided to form the OSME Writer's Club.
Ever since, I have been getting requests for a repeat. So, hold your breath, we are doing it again. Yes!
The writing Workshop is back. And it is free!
We are not charging any money for you to attend it. You heard it, it's worth several dollars, but os.me is offering it to you free of cost.
We meet every day for an hour, at least, and indulge in writing exercises to write better, meditate, share, achieve clarity of thoughts and catharsis. It's an online workshop, so all you have to do is, wake up and smell the ink (read: write with us).
All the details about it at the end of this Digest.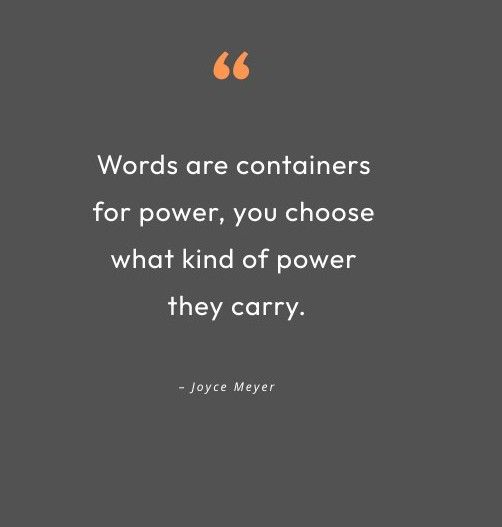 Meanwhile, savour these writings that illustrate good use of words to paint various shades of life. These os.me blogs will move, motivate and inspire you.
Transformative Ideas
Writing Tips: Prahlad Rajkumar has curated writing tips we practised in our writing workshop last month. These will come in handy when you want to ace your writing game. We will be practising these and more in the upcoming workshop. All details below. Express yourself effectively, read this well-written blog now! Disclaimer: It was a tad bit embarrassing (although also flattering) to include this article solely because it has my name in the title, so I tinkered with the title a bit.
Being Albino (Part 2): Lavanya Kurup introduced us to her pet, Vali, a few moons ago. We all became Vali's fans. Vali is different. He is an albino indie. And wherever he goes, he's got all the eyes on him. This is a heartwarming tale of being different and owning it!
What Do You Need to Meet the Divine?: 'If you put yourself in the hands of the greatest, you may then remain free from worry and feel'. It's that simple. Abhishek Sharma brings home the truth through this meaningful story.8
The Story Before Death: This is a heartbreaking incident from Riya's life. Her grandmother needed immediate medical attention. Even if granny's hands were frail and her smile was increasingly toothless, she raised Riya and her sister with all her strength. She was their only family ever since their mother died. Today, Riya needed to save her. But with all the relatives closing the doors on them, Riya was beginning to get a peek into the window that opened to a cruel world.
A Murder in the Mango Park: This one morning, Suman Verma went for her morning walk as usual. However, once inside the Mango Park, her regular venue for it, she sensed an intruder. The 'murderer' kept stalking her with a weapon in hand. To save her dear life, she took to running instead of her usual morning walk. Here's to the comedies we find ourselves in.
They have been Lying to You: Spiritual healer and meditation coach Elena says, "Meditation, breathing exercises, thinking positively, and journaling will not solve your life's problems. Nor will sageing your house. Or your head." Ok then! What does? She reveals it in her blog. Read it now.
Watching A Game I Don't Know: Sundaram Venkatesh's honest narration of watching a game of football that he didn't understand is relatable and funny. He cleverly uses hyperbole, oxymorons, and other devices to write a beautiful slice-of-life piece.
Investments In Eternity: 'It's infrequent for an individual in their last moments to be pining for more wealth or power – I've never witnessed such. Instead, folks weep about the souls they failed to love.' John Clark's wise words are sure to leave an impact and show you the way. When all the shades of this life are over, what remains?
Watch this Now!
Wisdom from Om Swami
The Secret of Great Communication: Spiritual leader and best-selling author Om Swami writes, "In persuasive communication, negotiation, and even writing, keep in mind that all that we know and think is no more than a belief or a perspective, a presumption or a supposition, that too, often conditioned.
Say yes. Avoid but. Tell them why. Forgive and express your gratitude. Never put off a compliment until tomorrow." Read the full post now!
The Secret of a Fulfilling Life: An ideal life may not be a fulfilling one. What is the ideal life? Does everyone have an equal chance at leading an ideal life? Get an insightful perspective from none other than Om Swami, the most loved spiritual leader from India.
The Writing Workshop!
If you are a writer or if you want to be one, if you are a spiritual seeker or an aspiring thought leader, if you want to express yourself effectively and write well, you might not want to miss this opportunity.
We are doing a 5-day workshop starting Saturday. We meet at 5:30 am (IST)every morning for an hour and train to achieve our goals. You might feel 5:30 am is too early for you. I felt the same. However, show up. Just on the first day, show up. And I assure you, you would crave it the next day.
Here are the details:
What's Happening? Group writing workshop.
Who can participate? os.me members. You don't have to be a writer, just os.me member. Not a member yet? No problem. Make a free account now!
What are the dates? Sep 10, 2022 to September 14, 2022
What time? 5:30 am (IST)
Where's the writing party? Zoom. On September 10th, join this link shorturl.at/FGTW5
If you get stuck, reach out to me at medha@os.me
Can't wait to create magic with you. Write the right words, the possibilities are endless.
Until next…
PS: Please drop a line below, if you are interested to attend the workshop, it will help us plan better.