A crazy cuckoo in love, singing glories of my Mother Divine; a teardrop at the pink lotus feet of my Master, a nobody, just a happy bundle of life, full of my Mother's joy who only wishes to spread loving kindness, smiles, hope and compassion around, truthfully treading the path that my Master lights in his playground. I am not a Bhakta, I am not a Gyani, I am not a worker for the Lord. These are only what I aspire to be blessed as. What am I then? A tool in the hands of my Master, a flute blown by the Divine Enchanter, a leaf driven by the breath of the Goddess - that's all the labels I would wish to identify with to introduce myself for the rest will fall off anyways.
We are no longer accepting Member Posts. You can copy your posts from here and save for your personal use.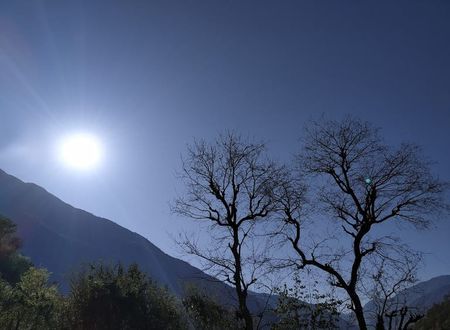 Petals of humble offering woven for my Mother Divine as I walk to her...